In Dracula Dark Mode You can exclude specific elements, pages, or posts. This feature makes things easier for you to customize your own test.
To exclude elements, pages, or posts, navigate to Dracula > Settings > Exclude Settings.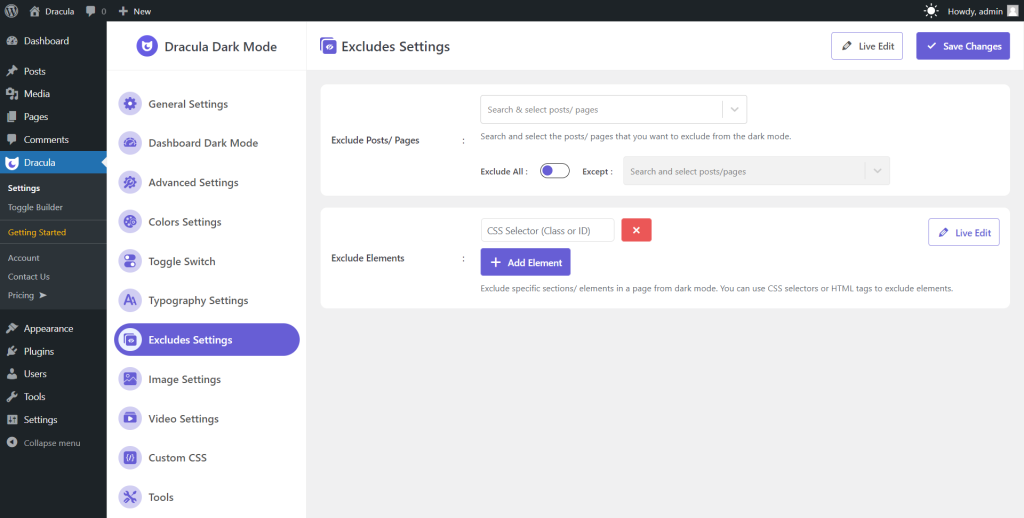 Exclude Post/ Pages: Select the posts/ pages to exclude from the dark mode. Selected posts or pages won't convert to dark mode anymore.
Exclude All Expect: Selected posts or pages will be allowed to turn dark mode. Enable Exclude All Expect and select the only posts or pages you want to convert as dark mode.
Excludes Elements: Exclude elements from dark mode. You can use CSS selectors or HTML tags to exclude elements. Save Changes while you have completed excluding settings.