Addon
Play HTTP Radio Streams on HTTPS website
Radio Player Proxy Add-on for Radio Player facilitates the playback of HTTP (non-SSL) radio streams on HTTPS-enabled websites. Serving as a bridge, it retrieves the radio stream and delivers it to the player as an HTTPS stream.

Additionally, if your website server struggles to retrieve stream data including currently playing song title, artist, artwork, and recent play history, the plugin can fix display of the metadata.
Try your HTTP stream
Get Started

Features
Unlock Enhanced Streaming Capabilities

External VPS Server Proxy
Fetches the Radio stream from an external VPS server and deliver it to the player.

Fix CORS
Effortlessly bypass CORS issues, enabling smooth Radio Player playback without browser interruptions.

HTTP Stream Playback
Effortlessly stream audio directly from Radio Player sources for uninterrupted listening.

Fix Metadata Display
Ensures consistent display of stream data, including song details and artwork, and recent play history

usage
Your Roadmap to Add-on Excellence

Install & Activate
After activating the Radio Player Proxy addon you can access the Radio Player Proxy settings from the Radio Stations > Settings page.

Enable HTTP Proxy
Enable the http player from the settings.Try to play a Radio Player Proxy now, If your server is able enough to handle the Radio Player Proxy then the radio stream will be played after enabling the Radio Player Proxy setting.

Use Proxy URL
If the player isn't functioning even after enabling the Radio Player Proxy, copy the external proxy URL provided and insert it into the proxy URL input.

Enable Metadata Proxy
Enable metadata proxy setting, if the station's metadata, like the song title or recent play history, isn't displayed in the player.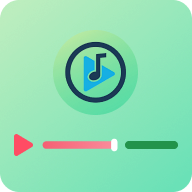 Unleash the Power of Enhanced Streaming
Take action and transform your radio experience with the Radio Player Proxy Add-on.

Pricing plan
Flexible Pricing Plans to Meet Your Needs
Choose the Plan that Works Best for You and Your Station