Every year, on the 31st of October, people around the world come together to celebrate Halloween. So, this year's Halloween as well.
This remarkable holiday, with its roots in Celtic traditions, has evolved into a festive occasion marked by spooky costumes, eerie decorations, and a general air of mystery.
Today, Halloween is not only about ghouls and ghosts, but it's also become synonymous with incredible discounts and offers.
In this article, we'll dive into WordPress Halloween Deals 2023 in the world of online shopping, particularly in WordPress products (especially plugins).
Why Halloween is Important to Grab Extra Discount?
Halloween isn't just about jack-o'-lanterns and haunted houses. It's also an excellent opportunity for savvy shoppers to grab extra discounts on a wide range of products and services.
Many businesses like SoftLab, take advantage of this occasion to offer special promotions and exclusive deals to their customers.
This is especially true in the world of WordPress, where plugin developers, theme creators, and hosting services roll out their spookiest and most enticing offers of the year.
SoftLab's Halloween Discount 2023
When it comes to plugin development, one name stands out from the rest – SoftLab. Known for their innovative and user-friendly plugins, SoftLab has been a trusted name in the WordPress community.
This Halloween season, they're turning up the fear factor with discounts that are sure to send shivers down your spine.
SoftLab is pulling out all the stops, offering spine-chilling discounts on each of their products.
You can grab a 30% limited-time discount this Halloween 2023. What to explore the products? Keep reading to know about smoky discount offers.
Integrate Google Drive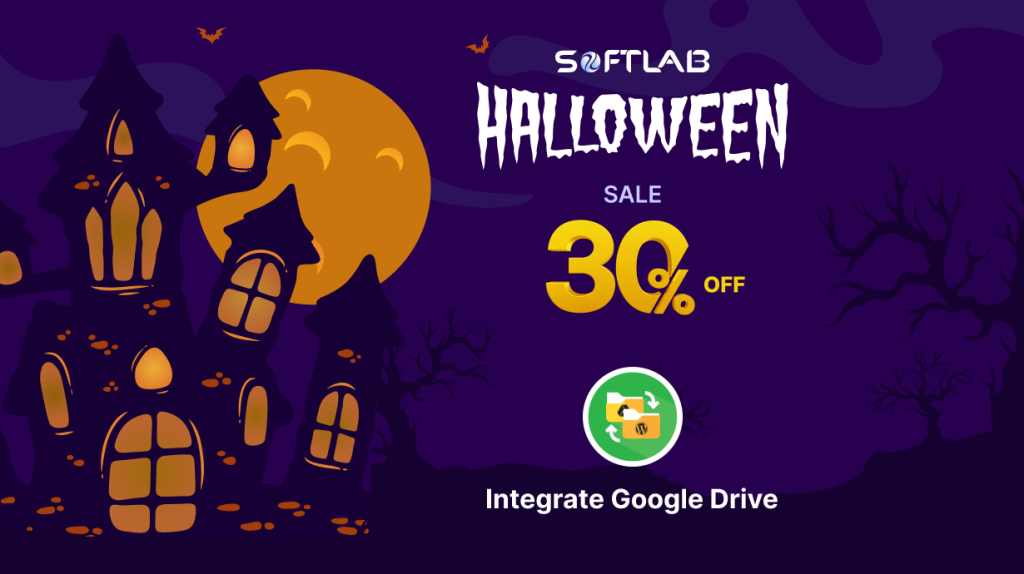 Are you tired of the cumbersome process of managing and sharing Google Drive files on your website?
Look no further! The Integrate Google Drive plugin for WordPress is here to revolutionize the way you handle documents and media files.
With just a few clicks, you can now seamlessly browse, embed, display, upload, download, search, play, and share your Google Drive files directly from your WordPress site.
Say goodbye to coding hassles and say hello to a more efficient and user-friendly experience.
In the spirit of Halloween 2023, SoftLab is thrilled to offer you an exclusive 30% discount on the Integrate Google Drive WordPress Plugin. Don't miss out on this limited-time opportunity to supercharge your file management capabilities.
Radio Player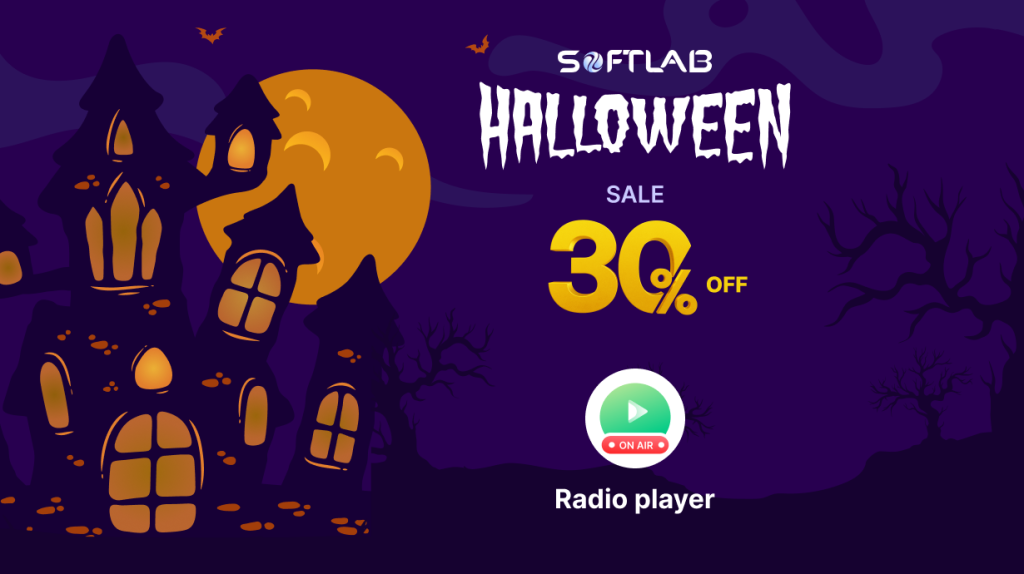 Looking to breathe life into your website with live audio streaming? Look no further!
The Radio Player plugin for WordPress is your go-to solution for seamlessly integrating live-streaming audio into your website.
With Radio Player, you're not just getting a plugin; you're getting a powerful tool to enhance your website's audio streaming capabilities.
Whether you're running a radio station, hosting podcasts, or simply want to offer a dynamic audio experience, Radio Player is the perfect companion.
Don't miss out on this limited-time Halloween offer in 2023. You can get a 30% limited-time crazy crazy discount offer this Halloween season. Don't be too late to lose this offer go cheaply.
Dracula Dark Mode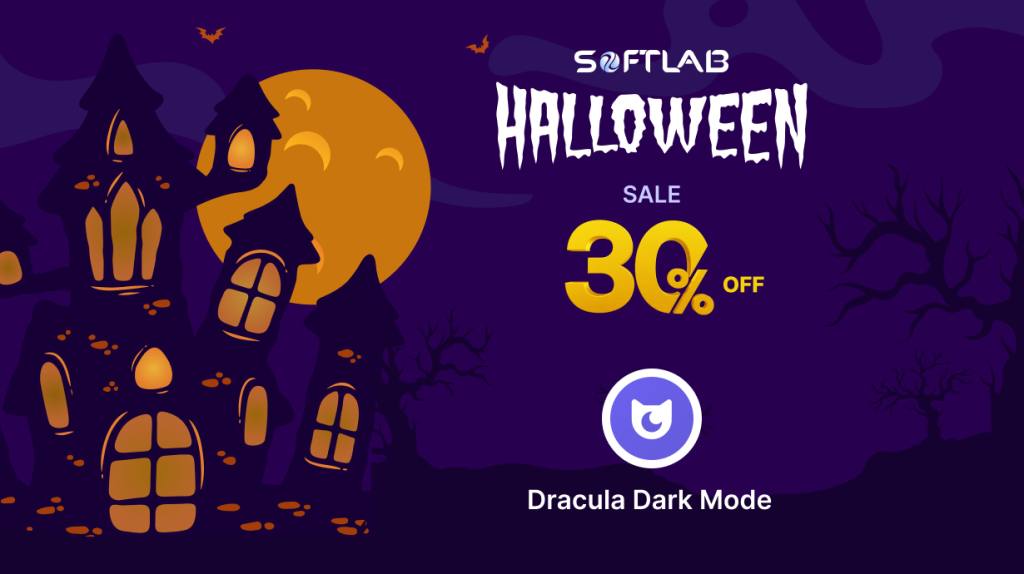 Are your website visitors tired of the blinding glare of traditional white backgrounds?
This Halloween 2023, treat your audience to a visually stunning experience with the Dracula Dark Mode WordPress plugin! Embrace the dark side and give your website a sophisticated, eye-friendly makeover.
This ultimate WordPress plugin effortlessly transforms your website into a mesmerizing dark-mode theme.
You can change and see theme adjustments instantly, set different colors for separate pages, design a toggle button to fit your site's look, and even enjoy a dark mode when editing your site.
Imagine you are providing a dark website color scheme in this Halloween season. How cool it can be for your visitors!
Conclusion
So, embrace the Halloween spirit, and let your website flourish with these unmissable offers.
Whether you're a seasoned pro or a novice in the WordPress realm, there's something for everyone in the cauldron of Halloween deals.
Don't let these discounts vanish like ghosts in the night – seize the opportunity and watch your website thrive!