Contact Form 7 is known as one of the popular contact form plugins for WordPress. Contact Form 7 creates simple & easy to interactive contact fields for your WordPress website. Due to its super simple interface and easy customization, Contact Form 7 is highly useful for website owners.
As a website owner, consider extending the contact form 7 functionality while users submit the contact form via your website. To do that you might need different addon plugins with additional features.
Discover the Best Contact Form 7 Addon Plugins to extend user-friendly functionality for your WordPress website. Let's dive into the main discussion!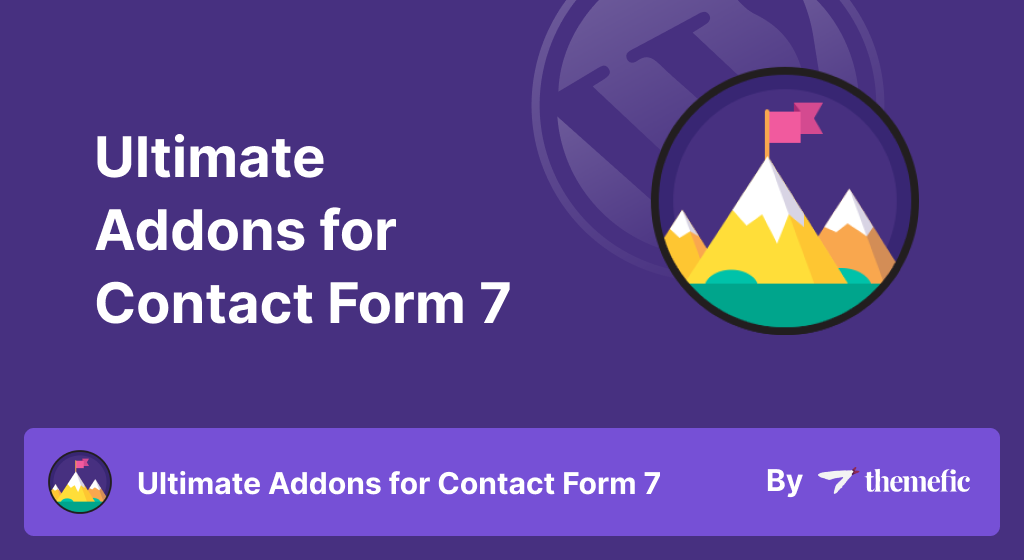 Ultimate Addons For Contact Form 7 is the most advanced & powerful plugin you should install after Contact form 7. This plugin can easily enhance features of your Website, especially for your users.
This All-in-One Contact form 7 addon plugin consists of almost all the basic to advanced options which you might need for your WordPress site's Contact form. For example external or thank you page redirection, conditional field, Columns, Grid Layout, Range Slider, Multi-Step Form, Placeholder Styling, WooCommerce Product Dropdown, and many others.
Features
Contact Form 7 Database
Contact Form 7 Redirect
Conditional Fields
Columns / Grid Layout
Range Slider
Multi Step Form
Woocommerce Integration
Dynamic Text Extension
Global Form Styler
Star Rating Field (Pro)
Conditional Field (Pro)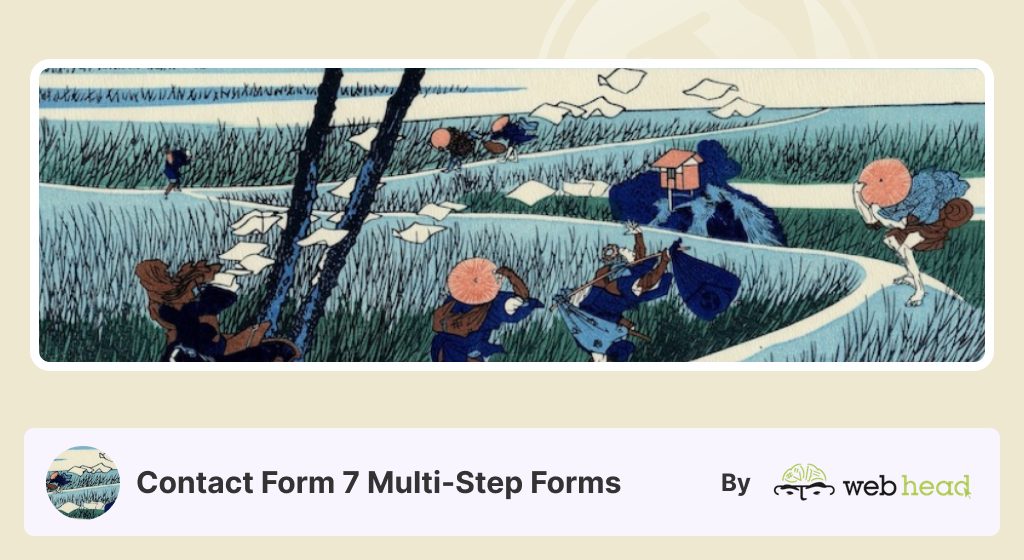 Contact Form 7 Multi-Step Forms is a contact form 7 addon plugin that spans across multiple pages and sends an email with all the info collected. With this plugin, you can create multiple Contact Form 7 forms and link them together to create a multi-step form.
This plugin allows you to create multi-step forms with a limit on the amount of information that can be submitted through contact form 7. You might notice some limits due to the fact that the plugin uses cookies to store the submitted data from one step to another. If a submission exceeds the browser's cookie size limit, you'll notice chunks of missing data in that submission. The Pro version doesn't have that limit.
Features
Create Multi-step Form
Mail Tags Feature
Multistep Tag Insertion
Advanced Messages tab
AJAX Submission Enabled (Pro)
1,000 times more data for Multiple Forms (Pro)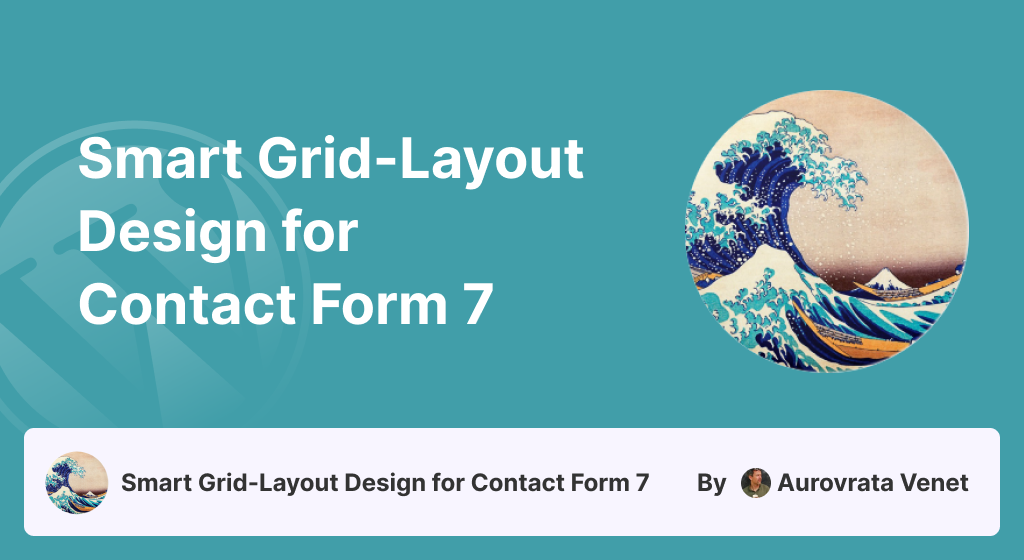 This plugin uses the smart-grid CSS plugin to build beautiful form layouts for Contact Form 7. It introduces you to a graphical editor to design your forms efficiently, as well as a built-in colored HTML syntax editor that can be used as a CodeMirror editor.
It is now possible to design Contact Form 7 smart layouts with ease and no hassle. A person who likes to display contact forms in a grid style might have a keen look at this plugin. As it's going to add more functionality to your contact form 7 contact page.
Read Also: Best WPForms Addon Plugins
Features
Tabled Input Sections
Tabbed Sections
Collapsible Sections
Toggled Collapsible Sections
Grouped Toggled Sections
Reusable Sub-Forms
Form Categories
Dynamic Dropdown Fields
Redesign The Form Editor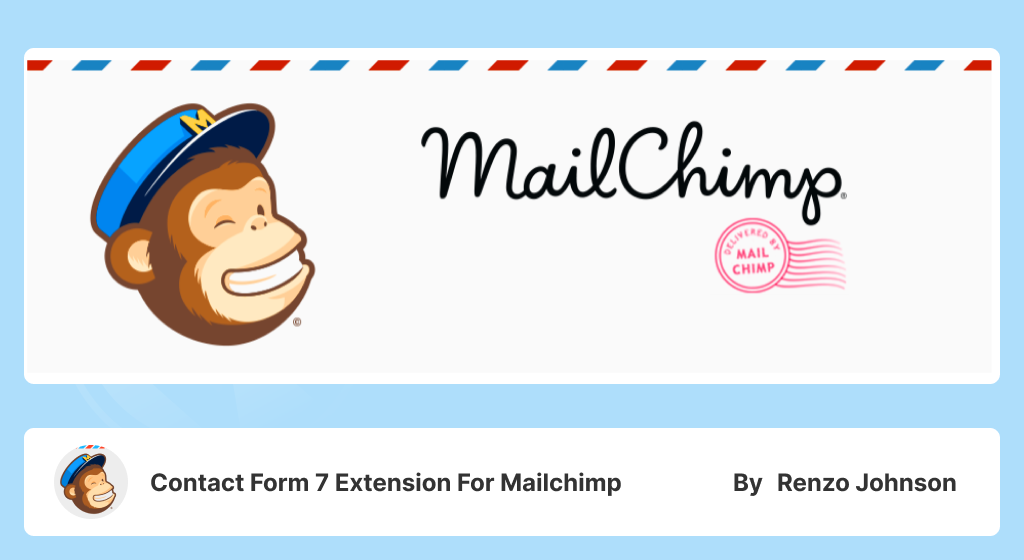 Contact Form 7 Extension for Mailchimp automatically adds your Contact Form 7 submissions to preset lists in Mailchimp, using Mailchimp's advanced and latest API system. This addon plugin supports multiple contact forms, mailing lists, and API Keys to help get the most out of MailChimp interactions.
Most Marketing professionals love to have Contact Form 7 Extension For Mailchimp for many reasons. It's easy to set up, very flexible, easy to handle & maintain, achieve better ROI, and many more. If you don't have an email marketing solution in place, this plugin might be a decent strategy for your email marketing campaigns.
Features
Different Mailchimp Api Keys Per Contact Form
Different Mailchimp Mailing List
Single & Double Opt-In Feature
Latest Mailchimp Api V3
Advanced Opt-In Checkbox
Set Gdpr For Your Contacts (Pro)
Tag & Group Existing Mailchimp Subscribers (Pro)
Unlimited Mailchimp Custom Fields (Pro)
Unlimited Mailchimp Tags & Groups (Pro)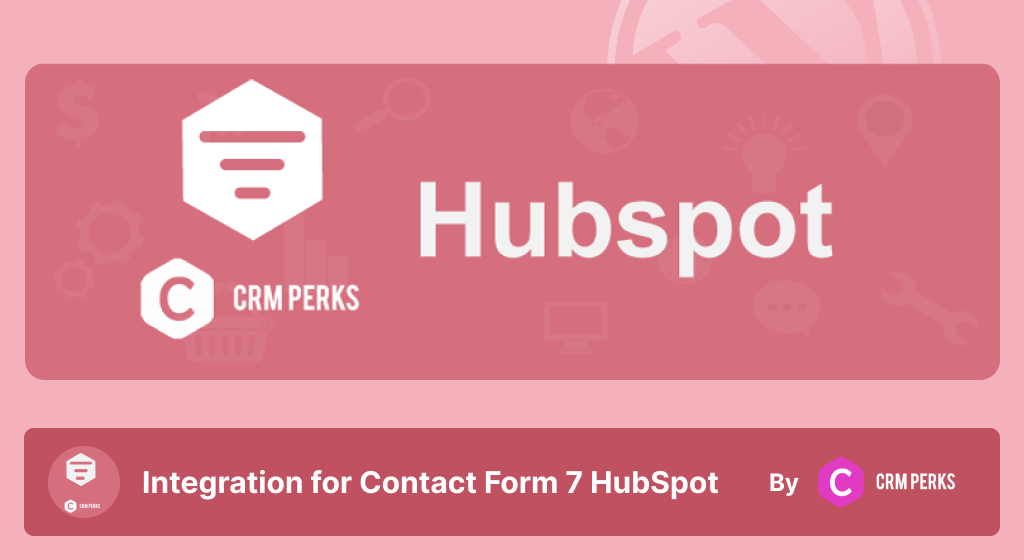 Do you want users to send contact forms from Hubspot by using the contact form 7 contact field? Can you do that in a simple manner? Yes, you can obviously do that with the help of the Integration for Contact Form 7 HubSpot plugin developed by CRM Perks.
Contact Form 7 Hubspot Plugin sends form submissions from Contact Form 7 contact field. Connect any contact form 7 to the Hubspot account and secure Oauth 2.0 or Hubspot API key. Take a look at its unique features that might be useful for you.
Features
Map Hubspot Fields
Filter Contact Form 7 Submissions
Manually Send To Hubspot
Visual Hubspot Logs
Send Data As Hubspot Object Notes
Create Or Update Contact In Hubspot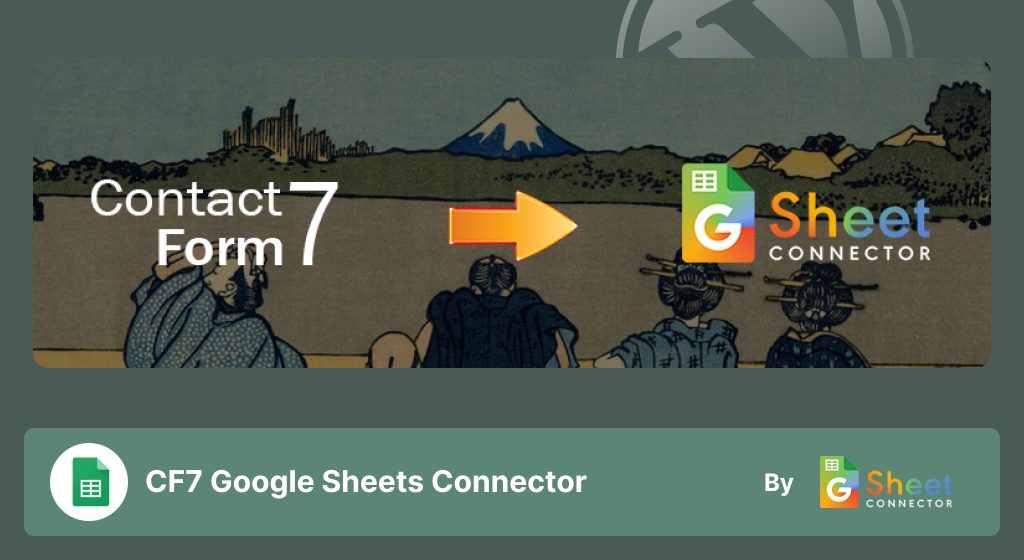 CF7 Google Sheet Connector is an add-on plugin for WordPress websites. It works like a bridge between your WordPress-based Contact Form 7 forms and Google Sheets. That means it has the capability to connect contact form 7 with Google Sheets.
When a visitor submits data on your website via Contact Form 7, such data are sent to Google Sheets and stored in a disciplined manner. It helps you to check all the submitted information at once and take sufficient action.
Features
Custom Google API Integration Settings
Allowing to Create a New Sheet from Plugin Settings
Custom Ordering Feature / Manage Fields to Display in Sheet
Enable-Disable / Edit the Fields/ Headers Name
Using all the Special Mail Tags Fields in Headers
Synchronize Existing Entries for WPForms PRO users
Freeze Header Settings
Header Color and Row Odd/Even Colors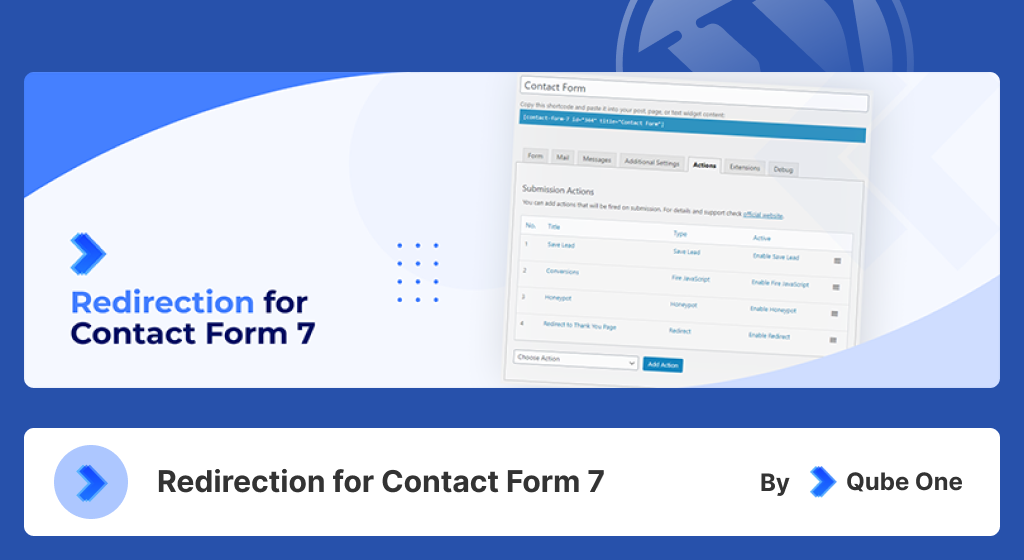 The ultimate redirection for Contact Form 7 plugin – redirect to any page you choose after a mail is sent successfully. You can also fire scripts after submission, save submissions in a database, and much more options to make Contact Form 7 more powerful than before.
This addon plugin is only made to improve contact form 7 functionality and add more options for both you and your users. So that both sides can have something helpful for them.
Features
Redirect To Any Url
Open The Page In A New Tab
Run Javascript After Form Submission
Pass Fields From The Form As Url Query Parameters
Add Honeypot To Minimize Spam
Save Form Submissions To Your Database
Gdpr Create Erase & Export Personal Data Request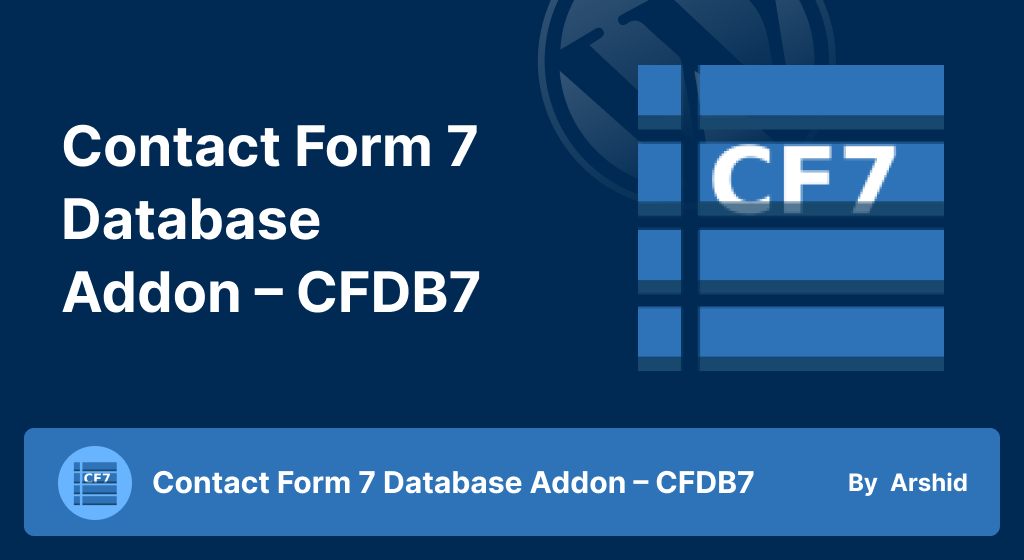 CFDB7 is mainly developed to manage the database for contact form 7 submitted forms. The CFDB7 plugin saves contact form 7 submissions to your WordPress database. Once the database is ready, you can export the whole data to a CSV file.
By simply installing the plugin, it will automatically begin to capture contact form 7 form submissions and keep storing them inside your WordPress database. Isn't it a super simple addon plugin for Contact Form 7?
Features
Save Contact Form 7 form submitted data to the database.
Single database table for all contact form 7 forms
Easy to use and lightweight plugin
Developer friendly & easy to customize
Display all created contact form 7 form list
Export CF7 DB (CF7 Database – cf7db) data in CSV file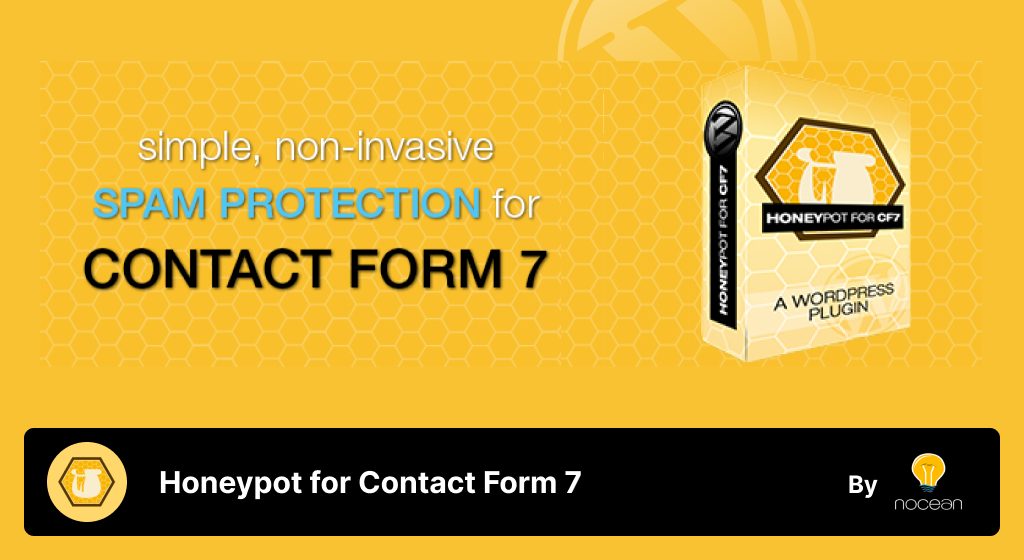 Honeypot for Contact Form 7 adds basic honeypot anti-spam functionality without the need for a disgusting captcha. The principle of a honeypot is simple. It creates a secured layer for contact form 7. So that bots and unusual users don't send any spammy queries.
While some spam is hand-delivered, the vast majority is submitted by bots scripted in a specific (wide-scope) way to submit spam to the largest number of form types. In this way, they somewhat blindly fill in fields, regardless of whether the field should be filled in or not. This is how a honeypot catches the bot and prevents you from spammy emails.
Features
Anti-spam Protection
Protects from Spambots
Rejects the submission as spam
Global Placeholder
Accessibility Message
Standard Auto Complete Value
Disable Accessibility Label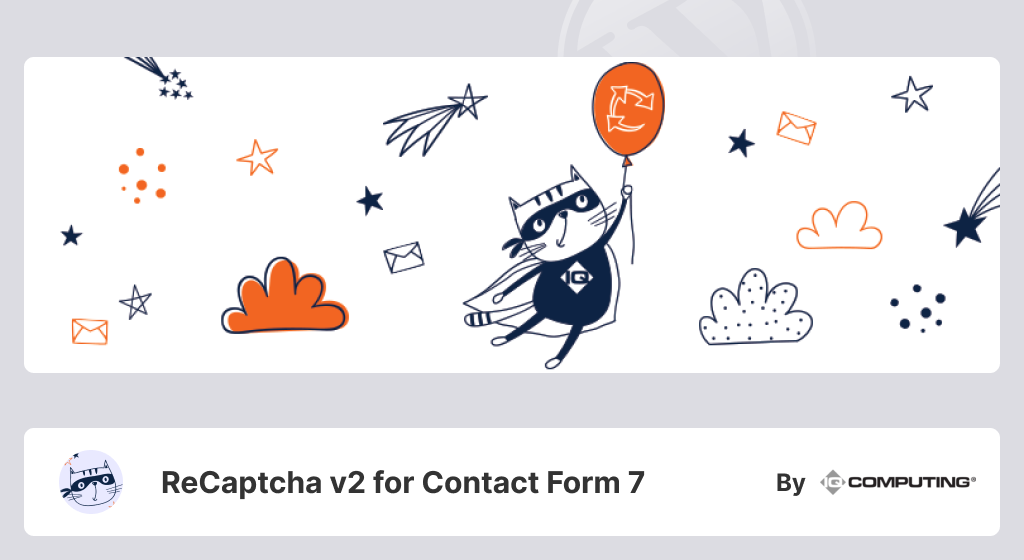 ReCaptcha v2 for Contact Form 7 creates a version 2 ReCaptcha field to protect unwanted form submissions from your WordPress website. This plugin brings that functionality back from Contact Form 7 5.0.5 and re-adds the [recaptcha] tag.
If this plugin is installed before updating Contact Form 7 from v5.0.5 to v5.1.1 then it will carry over your old API keys. You just need to head to this plugin's settings page to tell the website to use reCaptcha v2 or not. Once the configuration is done it should be the same reCaptcha functionality you are used to in previous versions of Contact Form 7.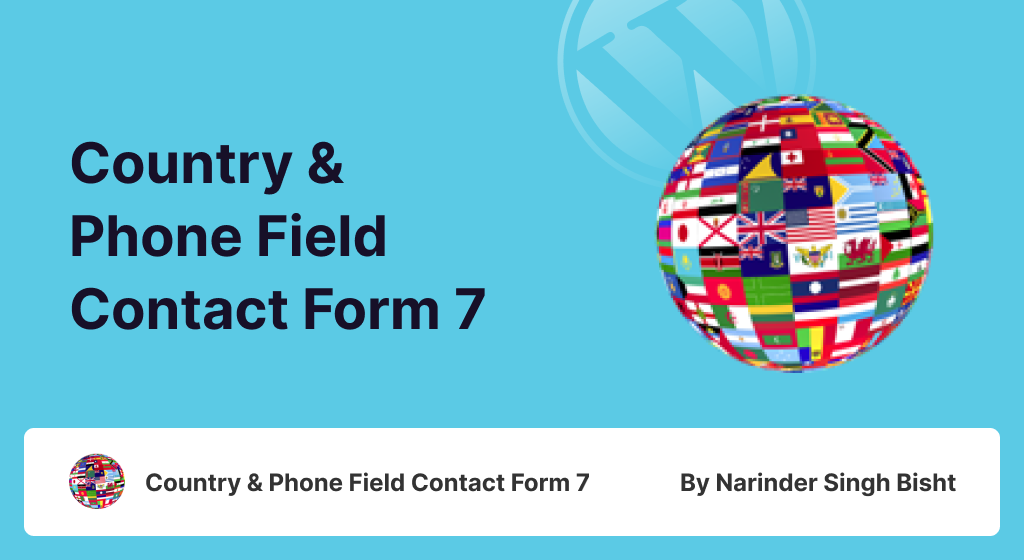 The Country & Phone Field Contact Form 7 plugin is yet another essential add-on plugin for Contact Form 7. This plugin adds two new form tag fields – Country list (form-tag: country drop-down) and Country Phone extensions list (form-tag: phone number) in Contact form 7.
This useful addon plugin helps you in creating a country drop-down list with country flags, automatically adding country names in a standard drop-down field, a phone number field with the country flag, and many other useful elements that can be added & customized.
Conclusion
If you have gone through the list properly you might discover some useful addon plugins for Contact Form 7. If your aim is to make the contact form better for users, protect it from spam, limit unwanted spam submissions, and make the form UI better – you already got your solutions above the list.
If you missed something, go through the article again and your confusion will be totally cleared. If you are still stuck on something, don't hesitate to comment. Our experts will reach you soon with solutions.