In the dynamic world of photography, having a stunning portfolio is just the tip of the iceberg. To truly make your mark, you need a website that not only showcases your talent but also offers a smooth user experience.
That's where WordPress comes into play.
As a photographer, you not only need cameras, tripods, and lenses but also maintaining a portfolio website can benefit your photography skill share.
To make things easier for you, we come through with different plugins that will improve your workflow as a professional photographer.
These plugins are invaluable tools to enhance your website's performance, optimize your images, and provide an overall engaging experience for your visitors.
Why Do Photographers Need WordPress Plugins?
To truly stand out, photographers need a website that seamlessly marries creativity with functionality. This is where WordPress plugins step in, offering a toolkit of specialized features to transform a website into a dynamic showcase of talent.
So let's now drive into why photographers really need WordPress plugins!
Enhanced Portfolio Presentation: Specialized features like customizable galleries, lightbox effects, and image sliders improve the visual appeal of portfolios.
Optimized Image Performance: Image optimization plugins compress and resize images, ensuring quick load times without sacrificing quality.
Search Engine Optimization (SEO) Boost: SEO plugins optimize meta tags, generate sitemaps, and enhance site structure for better search engine rankings and visibility.
Efficient Workflow Management: Streamline tasks with functionalities like bulk image uploading, automatic watermarking, and seamless social media integration.
Enhanced Security Measures: Security plugins provide firewall protection, login monitoring, and malware scanning to safeguard valuable images and personal data.
Mobile Optimization: Plugins ensure websites are mobile-friendly, catering to the growing number of users accessing content on smartphones and tablets.
Performance Analytics: Plugins offer insights into site performance, helping photographers understand user behavior and preferences.
E-commerce Integration: For photographers selling prints or services, e-commerce plugins facilitate smooth transactions and secure payment processing.
Client Interaction and Feedback: Plugins enable features like client galleries and feedback forms, enhancing communication and client satisfaction.
Social Media Integration: Plugins allow easy sharing of images on social platforms, expanding reach and driving traffic back to the website.
Content Protection: Watermarking plugins deter unauthorized usage of images, protecting the photographer's intellectual property.
Backup and Recovery: Backup plugins ensure that all images and website data are securely stored, providing a safety net in case of unexpected incidents.
Community Building: Plugins with features like forums or user-generated content capabilities foster a sense of community among followers and fellow photographers.
Read Also: Best Gallery Photo Proofing Plugins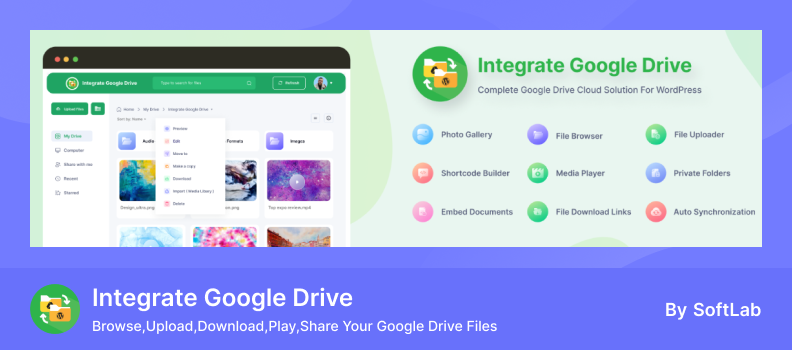 Elevate your photography website to new heights with the Integrate Google Drive plugin developed exclusively for photographers. This powerful WordPress extension seamlessly integrates with Google Drive, unlocking a treasure trove of specialized features designed to showcase your portfolio on the WordPress website.
Most importantly, you can showcase your Google Drive stored images directly on your WordPress website. Isn't it a cool feature?
From stunning gallery creation to seamless photo proofing, this plugin is a game-changer for any photographer seeking to leave a lasting impression on their audience.
Key Features
Display Images from Google Drive
Multiple Gallery Layout Options (Justified, Grid, and Masonry)
Effortless Photo Proofing
Custom Image Thumbnail Size
Thumbnail View as Rounded or Square
Allow Comments from Facebook & Discus
Allow Search Option
Allow Single or Multiple (ZIP) Downloading Option
Image Lazy Load Option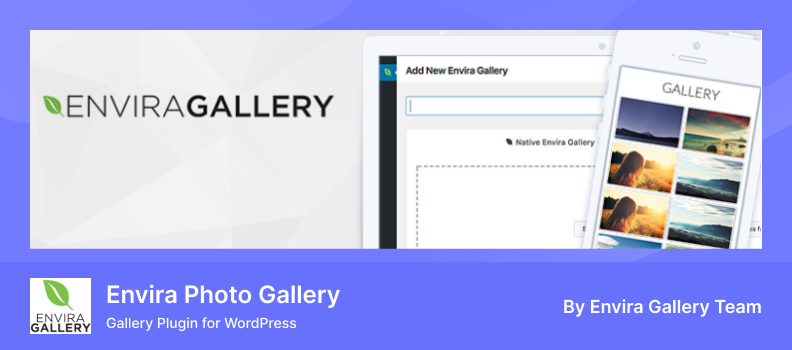 Introducing Envira Photo Gallery, the ultimate plugin tailored for photographers seeking to showcase their work in the most captivating and customizable way. This powerful WordPress extension offers a suite of specialized features designed to elevate your portfolio to new heights.
From stunning layouts to seamless image proofing, Envira Photo Gallery empowers photographers to create galleries that leave a lasting impression on their audience.
Envira Photo Gallery is not just a plugin; it's a powerful tool that empowers photographers to create visually stunning and highly engaging galleries. Whether you're a seasoned professional or just starting out, this plugin is your gateway to an exceptional online portfolio that truly stands out.
Key Features
Beautiful Layouts and Templates
Customization Options
Albums for Organization
Slideshow Functionality
Image Proofing
Auto Image Compression
Seamless Social Media Integration
Watermarking for Protection
Mobile Optimization
Lightbox for Enhanced Viewing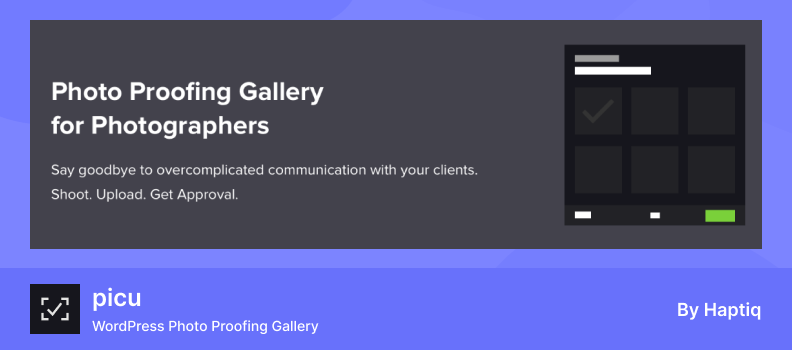 Meet Picu, the indispensable plugin designed exclusively for photographers seeking a seamless and efficient WordPress Photo Proofing Gallery experience. Tailored to cater to the unique needs of professional photographers, Picu is your trusted companion for client interactions, brand customization, and streamlined photo selection.
Elevate your proofing process with Picu and ensure that your clients receive a gallery experience that's as exceptional as your work.
Picu revolutionizes the photo proofing process, providing photographers with a powerful tool to deliver an exceptional client experience. Whether you're a seasoned professional or just starting out, Picu is the key to efficient, personalized, and streamlined proofing galleries that truly stand out.
Key Features
Secure & Private Proofing
Effortless Gallery Management
Brand & Customize
Mark & Comment
Multiple Selection Options
ZIP Download for Convenience
Streamlined Client Interactions
Responsive Design
Integration with Existing Workflows
Time-Saving Efficiency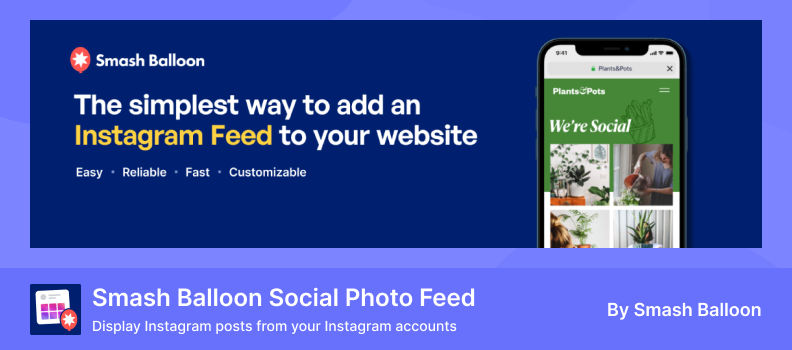 Smash Balloon is the ultimate solution for photographers looking to seamlessly integrate their Instagram presence into their WordPress website. This versatile Social Photo Feed plugin empowers photographers to display their Instagram posts with unparalleled flexibility and customization.
Whether you want to showcase your own posts, curate content from multiple Instagram accounts, or encourage visitors to follow you on Instagram, Smash Balloon has got you covered.
Key Features
Display Instagram Posts
Multiple Instagram Accounts
Complete Customization
Multiple Instagram Feeds
Full-Size Photos
Follow on Instagram Button
Mobile-Responsive Design
Hashtag and Caption Display
Real-time Updates
Moderation and Filtering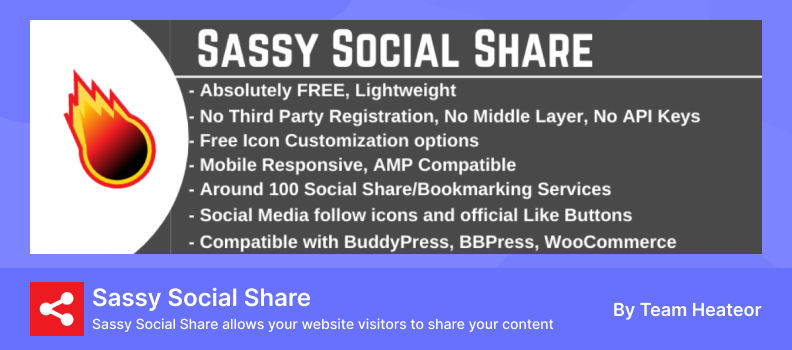 Elevate your photography website's social presence with the indispensable Sassy Social Share plugin. Seamlessly integrated, this powerful tool empowers your audience to effortlessly share your captivating photographs across an extensive array of social media platforms.
From Facebook and Twitter to Reddit and Pinterest, Sassy Social Share puts the power of sharing directly into the hands of your website visitors. With a host of customizable features, it's the perfect companion for any photographer keen on expanding their digital footprint.
With Sassy Social Share, you're equipped with a dynamic tool that not only amplifies your photography's reach but also fosters deeper connections with your audience.
Key Features
Extensive Social Reach
Social Media Follow Icons
Icon Customization
Share Counter Customization
Url Shortening Service
Rearrange the Order of Social Share Icons
User-Friendly Interface
Performance Optimization
Privacy-Focused Sharing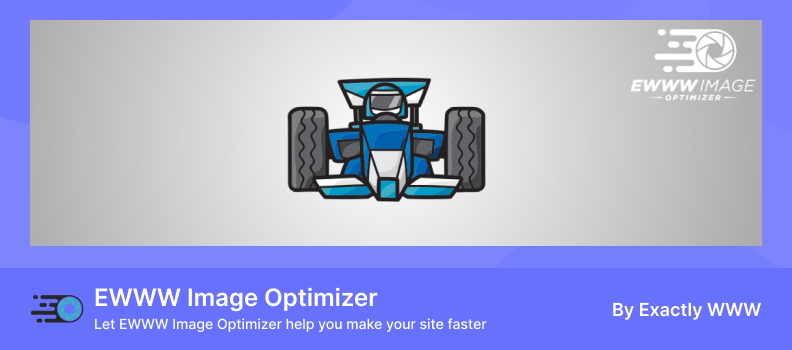 For photographers, image quality is paramount. However, large image files can sometimes hinder website performance.
Enter the EWWW Image Optimizer plugin – your trusted companion in achieving the delicate balance between image excellence and site speed. By seamlessly compressing images without compromising their visual integrity, this plugin not only accelerates your site's load times but also enhances SEO rankings and overall user experience.
Say goodbye to image-related speed constraints and hello to a website that keeps visitors engaged and coming back for more.
Key Features
No Speed Limits
Smooth Handling
Comprehensive Coverage
CDN Support
WEBP Images Conversion
Performance Monitoring
Lossless and Lossy Compression
Automatic Optimization
Backup and Restore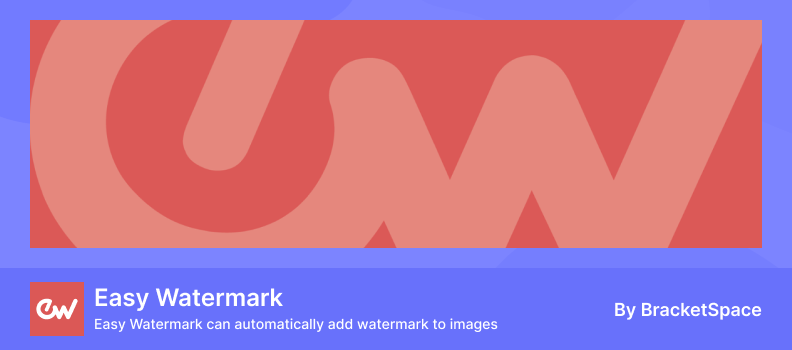 Preserve the integrity of your photographic work with Easy Watermark, an indispensable tool for photographers seeking to safeguard their images from unauthorized use. This powerful plugin seamlessly integrates with your WordPress media library, allowing for automatic watermarking of images upon upload.
Additionally, you have the flexibility to manually watermark existing images, either individually or in bulk.
With the ability to apply both image and text watermarks, along with customization options for size, rotation, and opacity, Easy Watermark puts you in full control of how your images are presented and shared.
Key Features
Automatic Watermarking
Manual Watermarking
Image or Text Watermark
Support for Various Image Formats
Transparency and Opacity Control
Text Watermark Customization
Bulk Watermarking Options
Backup Original Images
Easy Configuration and Management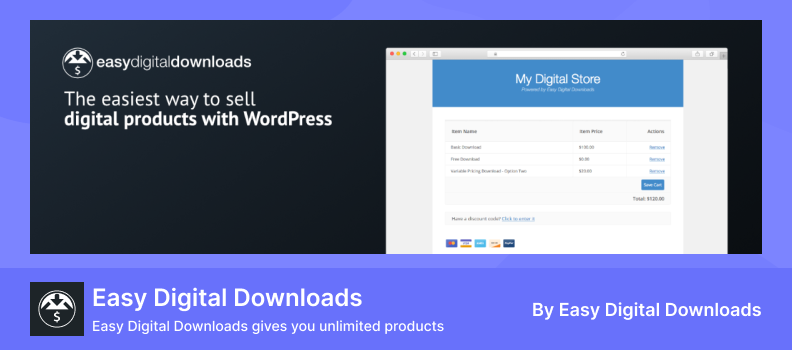 For photographers with an entrepreneurial spirit, Easy Digital Downloads is the ultimate solution to turn your captivating images into a profitable venture. This powerful plugin transforms your website into a dynamic marketplace, allowing you to seamlessly sell your unique photos and digital products.
With a comprehensive shopping cart, secure file protection, and an array of customizable features, Easy Digital Downloads empowers photographers to not only showcase their talent but also monetize their creativity effortlessly.
Key Features
Complete Shopping Cart
Flexible Payment Methods
Highly Customizable and Clean Checkout
Easy Setup
Secure File Protection
Discount Codes
Complete Customer Management
Reporting and Analytics
Integration with WordPress Themes
Multi-Language Support
Conclusion
We've explored a range of essential WordPress plugins tailored specifically for photographers. These plugins offer invaluable tools and features to enhance your photography website, protect your images, engage your audience, and even monetize your work.
Whether you're looking to create stunning galleries, optimize your images, streamline workflows, or improve your social media presence, there's a plugin to help you achieve your goals.
Remember, each plugin serves a specific purpose, so choose the ones that align with your objectives and customize them to match your brand and style. Happy photographing and sharing your amazing captures!