Uploading files in Google Drive from your WordPress website is a handy way to keep all of your documents in one place. It's also a good way to share files with your targeted visitors and interact with them for various purposes.
But when you are planning for your visitors to upload files inside your Google Drive account, it seems somewhat complex. But don't be afraid! I will assist you with a super easy way that will allow users to upload any files & documents from your WordPress website to your Google Drive.
Read Also: How to Insert Google Drive File Download Links
Allow Visitors to Upload Files in Google Drive from WordPress Website
Before you might need to learn to code or hire someone who can implement the uploading field in your WordPress website. But today I am going to introduce you to the Integrate Google Drive Plugin that helps you to display the Google Drive Uploading field on your page or post without any coding knowledge or hassle.
Seems interesting right? Let me take you into step-by-step guidelines shortly.
So let's begin!
Read Also: How to Share Google Drive Files on WordPress Website
Step-1: Installing Integrate Google Drive Plugin
Go to WordPress Plugins > Add New > Search Integrate Google Drive > Install & Activate the plugin.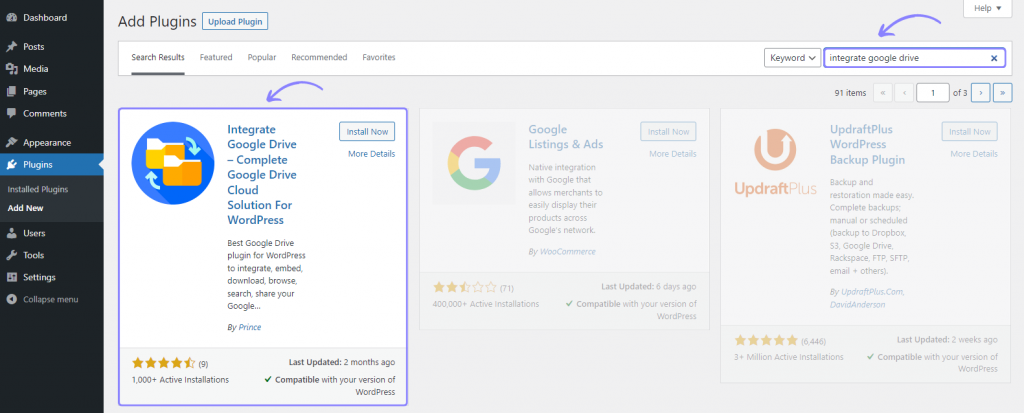 Step-2: Linking Google Account
Click Google Drive > Settings > Add Account > Select your Google Account where you want to upload > Allow necessary permissions.

Step-3: Creating File Uploader Module
Go to Google Drive (from WordPress Dashboard Menu) > Settings > Shortcode Builder > Add New Shortcode > Select File Uploader Module. To enjoy the full features of the File Uploader Module you have to get the Pro Version of the Plugin.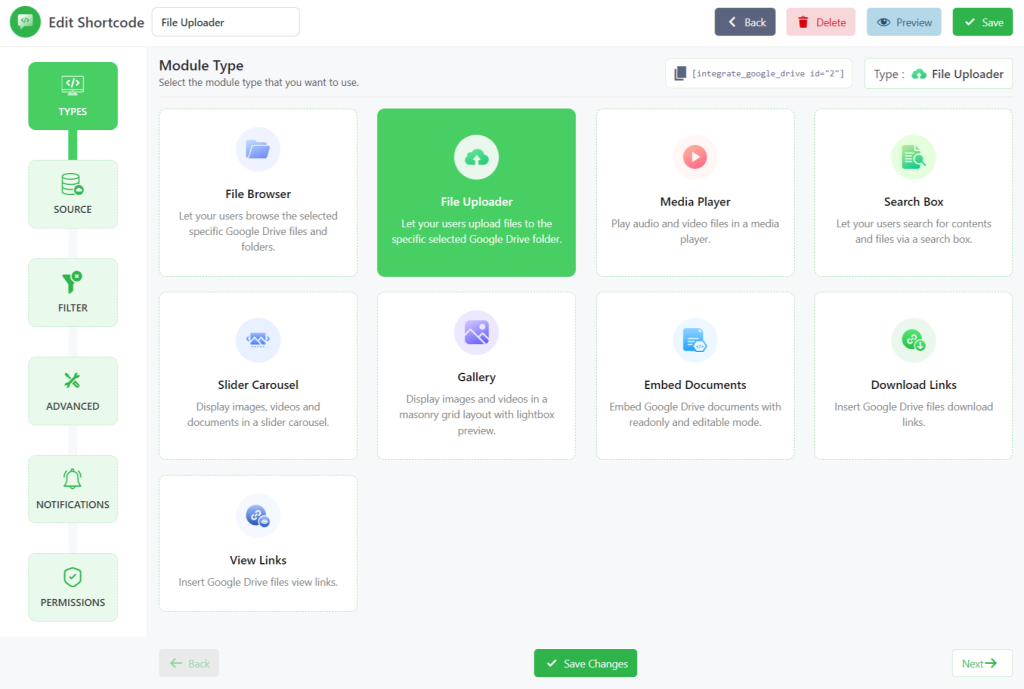 Step-4: Selecting the Folder Where Uploaded Files Will Be Stored
From the Sources Tab, Select any folder where you want to store uploaded files.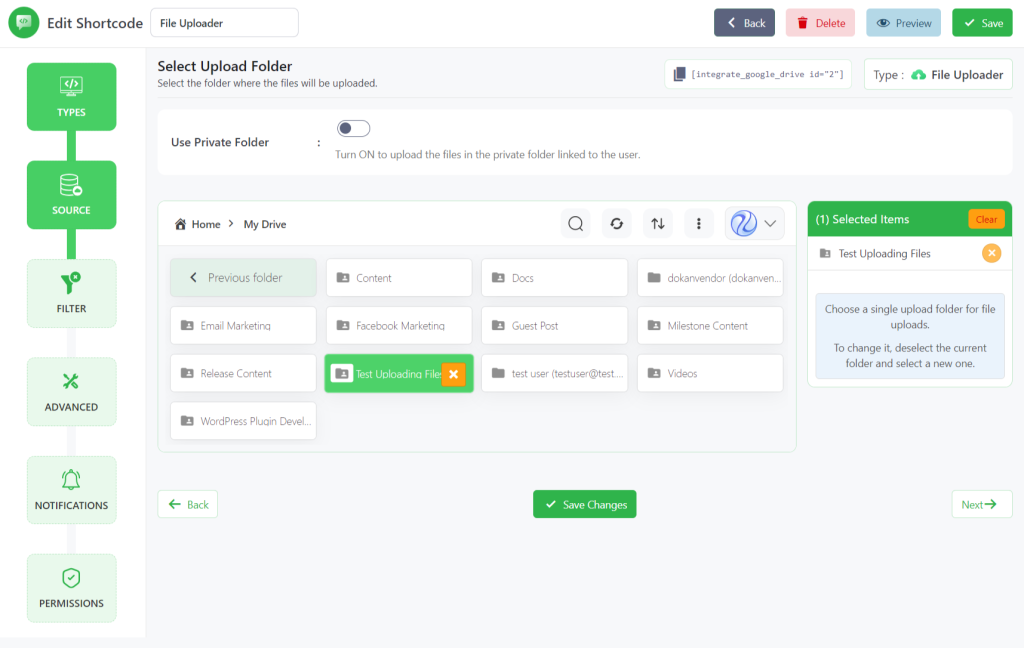 Step-5: Displaying File Uploading Module in Your Post or Page
Copy the Shortcode from the Shortcode Builder Page > Paste it to your page or post. Now the file uploading field will be displayed on the page or post and your users will be able to upload and store files in the allocated folder.
Video Tutorial
If you prefer watching video tutorials rather than reading articles, here we present a simple step-by-step video tutorial for you
Conclusion
Hopefully, you won't face any difficulties allowing your visitors to upload files directly to your Google Drive from the WordPress website. More importantly, you will never need any coding language if you follow my simple guide and use the Integrate Google Drive Plugin.
My aim is to make WordPress website operation easy for regular owners. If you still facing any difficulties, don't hesitate to comment. Our special problem-solving team will reach you soon!