All eCommerce business owners have two options, whether they can do physical or digital product business. Day by day people are becoming interested in the digital product business industry. As they can show their own creativity on a large scale and easy operation that can be handled from home.
You might know that Woocommerce is the leading platform where business owners feel trust to run their businesses smoothly. People love Woocommerce because it's easy to maintain, 100% secure for both parties, has a reputed brand value, and many others.
But, can you sell digital products with Woocommerce?
Yes, you absolutely can sell both digital & physical products with the help of the Woocommerce platform.


How to Create Downloadable Products in Woocommerce?
Creating downloadable products in Woocommerce is easy.
Navigate to the Products Tab from the WordPress dashboard > Click Add New.

Tick Downloadable > Click Add File > Select Digital Files (image, doc, pdf, etc) from your local computer.

Here you can put your product's regular price, sale price, download limit, download expiry, and many others.
What if you want to sell Google Drive digital products on Woocommerce?
Can you do that? Yes, you absolutely can do that also!
Let me take you to the guide on how to sell Google Drive digital products on Woocommerce and higher your business ROI.

So, without further wasting your valuable time let's dive into this journey and help you achieve significant success in your Digital Product business.
Read Also: Restricting File Downloads in WooCommerce
How to Add Digital Products to Woocommerce from Google Drive?
In case you might want to add products from Google Drive to Woocommerce. It's only possible if you use the Integrate Google Drive Plugin. This plugin's awful feature creates easy operation while adding digital products and more importantly, saves your hosting space if the product size is large.
How to do that?
Step-1: Installing Integrate Google Drive Plugin
Go to WordPress Plugins > Add New > Search Integrate Google Drive > Install & Activate the plugin.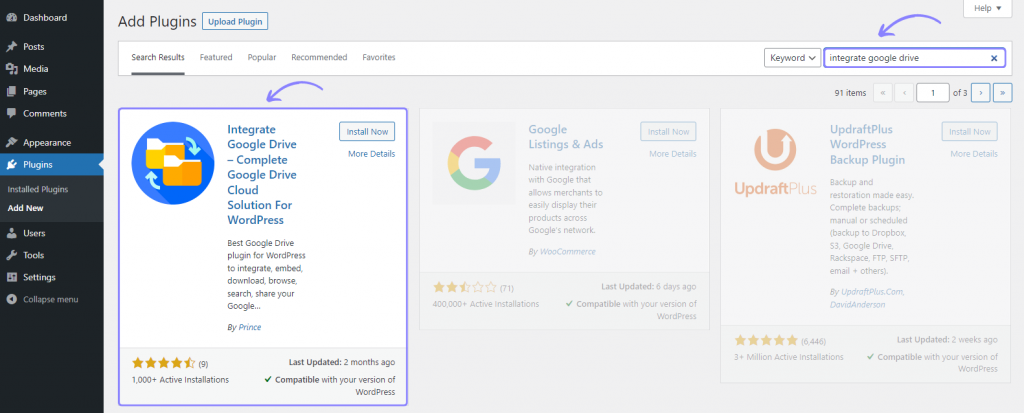 Step-2: Linking Google Account
Click Google Drive > Settings > Add Account > Click Google Account you want to Add > Allow necessary permissions.

Step-3: Enabling Woocommerce Integrations
Go to Integrate Google Drive Plugin Dashboard > Settings > Integrations > Enable Woocommerce > Click Save Changes. You must have to get a Premium Package to unlock WooCommerce integration.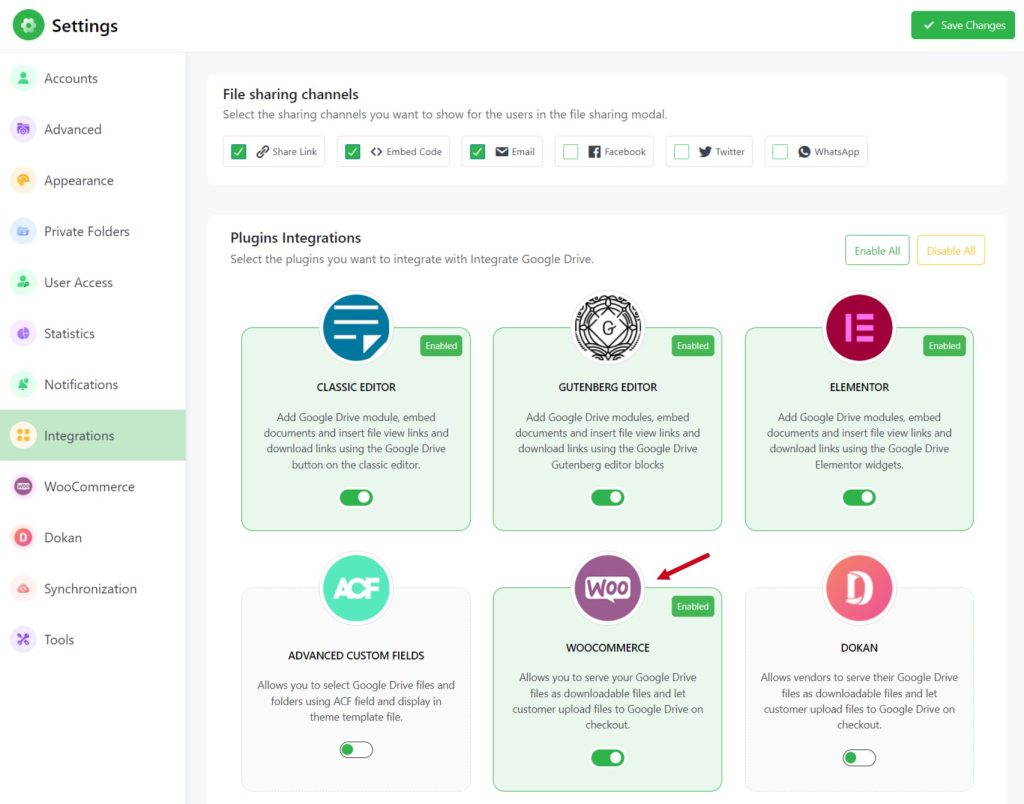 Step-4: Uploading Digital Products from Google Drive
Click on Products from the WordPress dashboard > Edit any of your existing products or create a new product > from the Product Data tab Tick Downloadable > Click Add File (with Google Drive Icon) > Select preferred files or products.

Once the order is completed, users can download products from the order page. Here is how it will look once users are eligible to download.
Video Tutorial
If you are one of those who prefer watching video tutorials rather than reading articles, here is your video tutorial.
Conclusion
Now you might get a clear picture of how you can sell Google Drive digital products using the WooCommerce platform. It's high time to follow the simple process and make a successful move for your online business.
As I mentioned earlier digital products business need less effort to create products but it has a higher profit margin rather than a physical business.
So what do you think about the guide? Give it a try and flow up your Digital Product business right away.