Creating Radio Player
To create a new Radio Player, Click All Players > Add New Player.
Give your Radio Player a suitable name.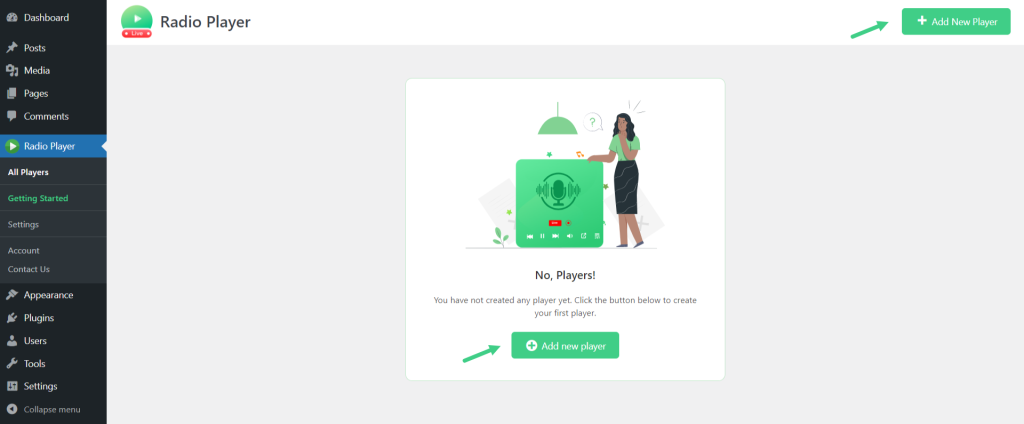 How to Add Station?
Enter the Radio Station Title, Stream URL, and Station Logo. To add multiple Stations Click Add New Station.
Click Next.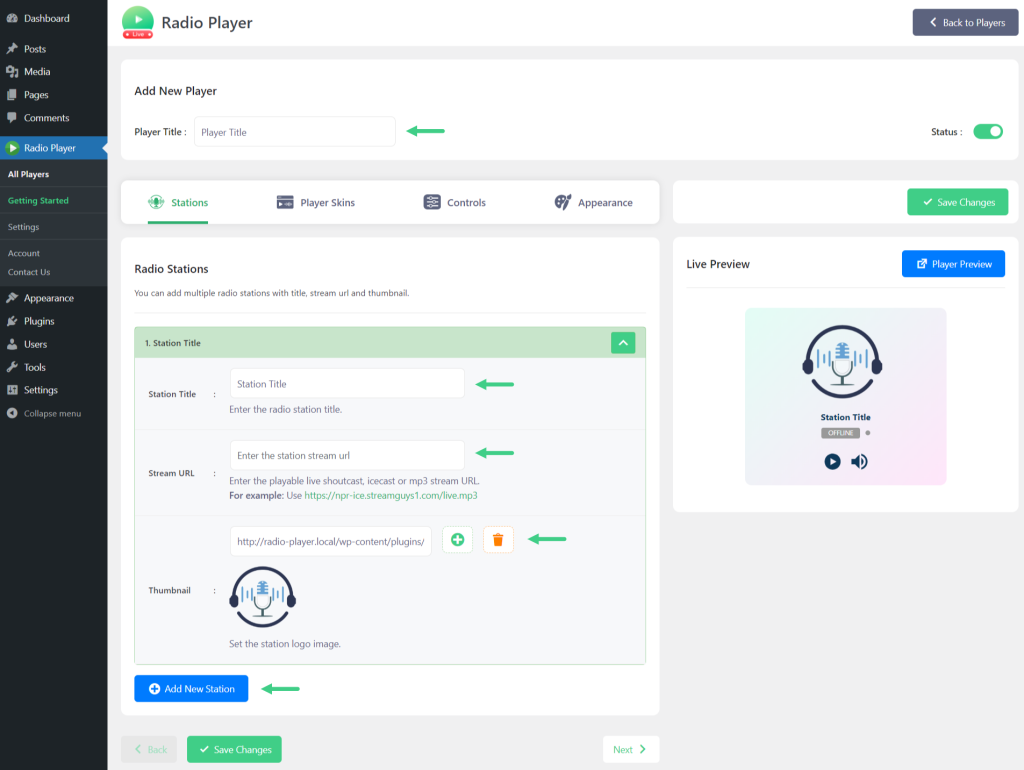 How to Select or Change Player Skins?
From the Player Skins Tab, you can select or change player skins from our 10+ unique & attractive skins.
Select Any Skin > Click Next.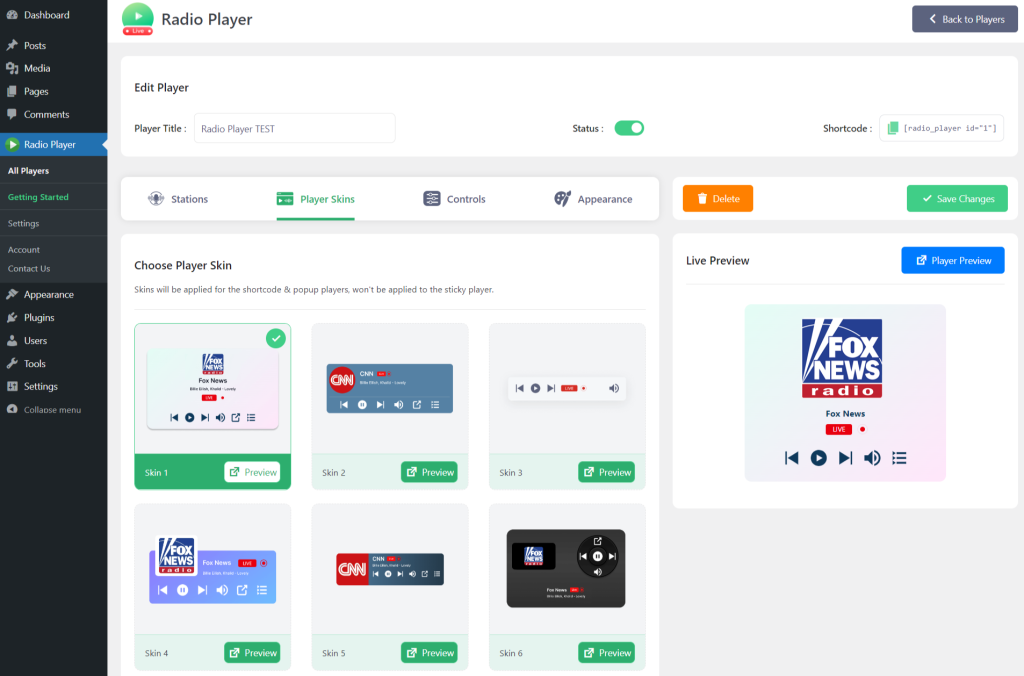 Player Control Settings
From the Controls Tab, you can control some basic player control settings. Such as displaying or hiding Popup Icon, Playlist Icon, Volume Control, and Player Status.
Click Next.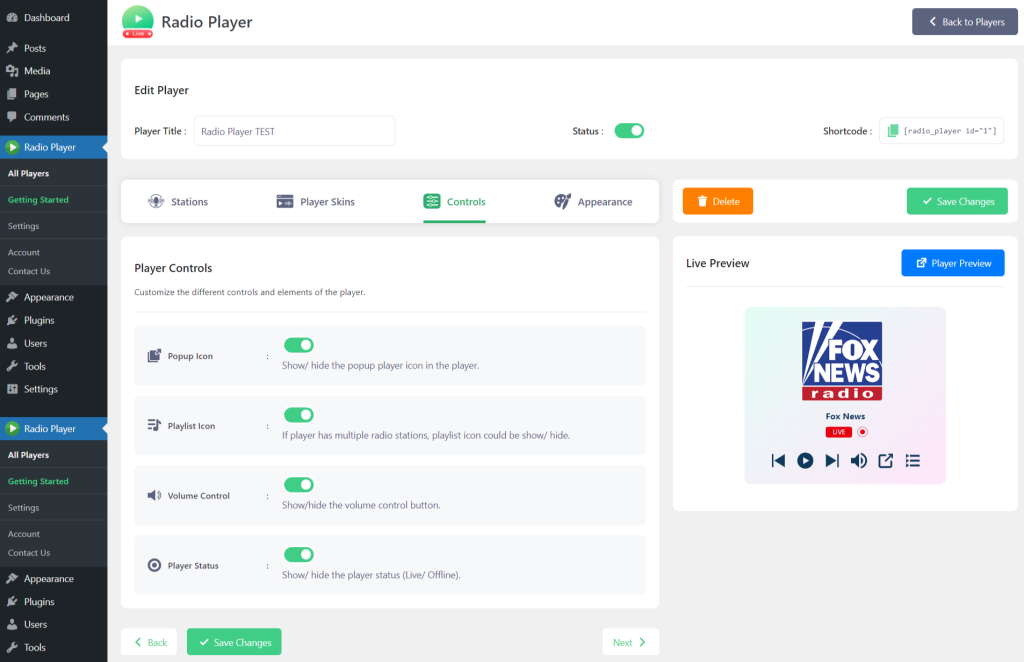 How to Customize Player Appearance?
From the Appearance Tab, you can easily customize Radio Player's Appearance.
You can set the player's background type as an Image and Solid or Gradient Color, Text & Button Color, Player width, Border Radius, and Box Shadow.
Click Save Changes.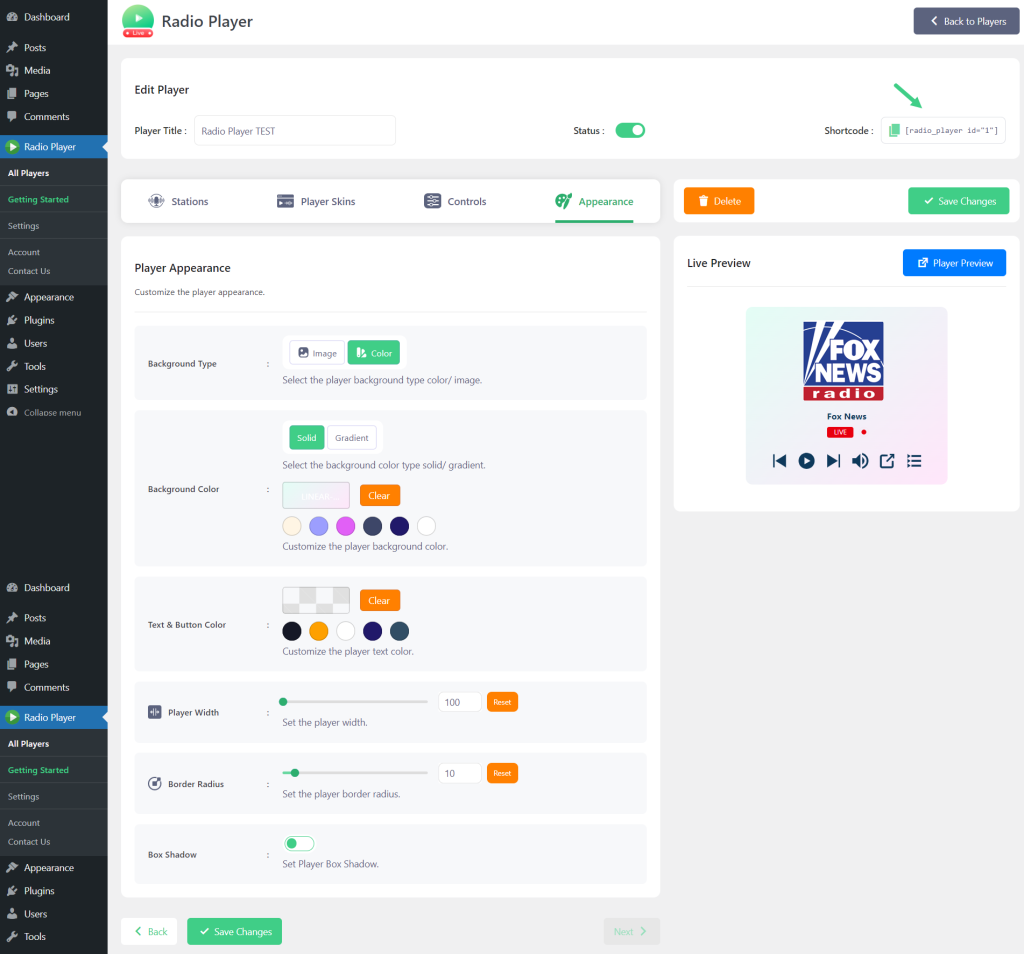 Display Radio Player
Copy the Shortcode > and paste it inside any of your pages or post.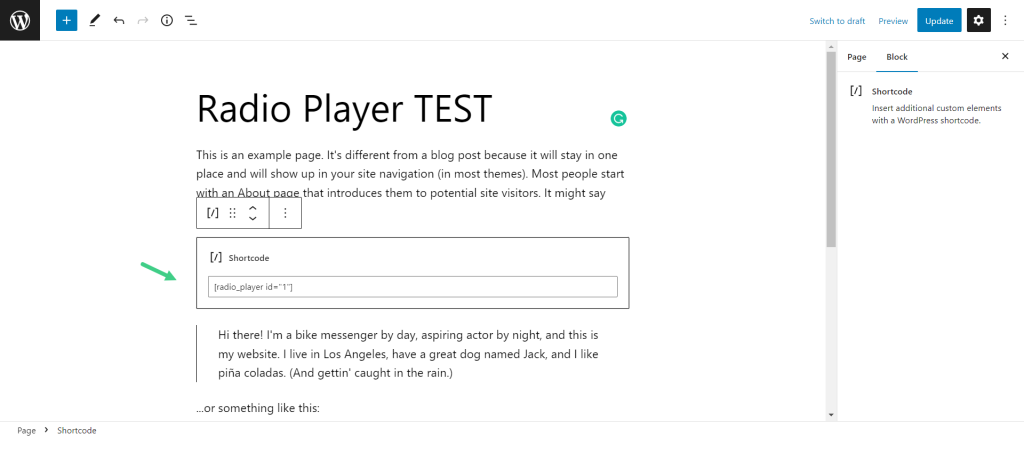 Want a Video Tutorial? Here it is!