To purchase Radio Player Ads Addon navigate to Radio Player > Add-Ons > Click View Details from Radio Player Ads > Select your plan > Click Start my free 3 days.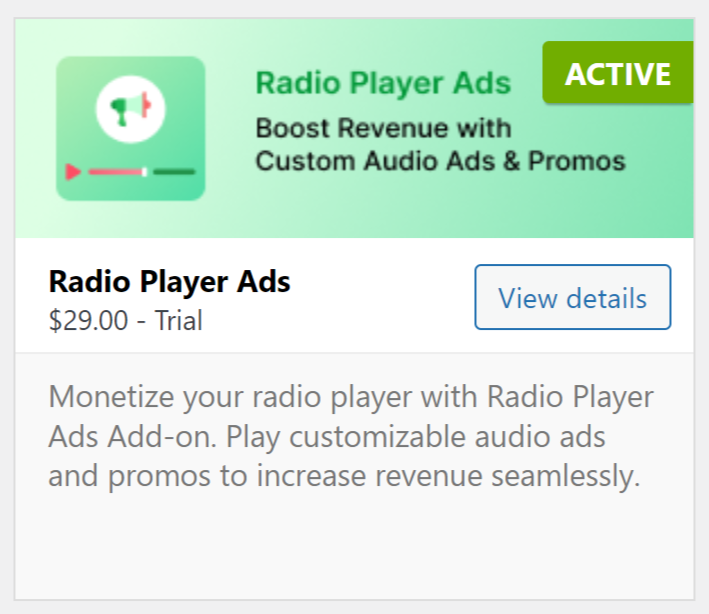 Recheck your selected plan > Enter promo code (if you have one) > Enter your card information, postal code, and country > Click Review Order.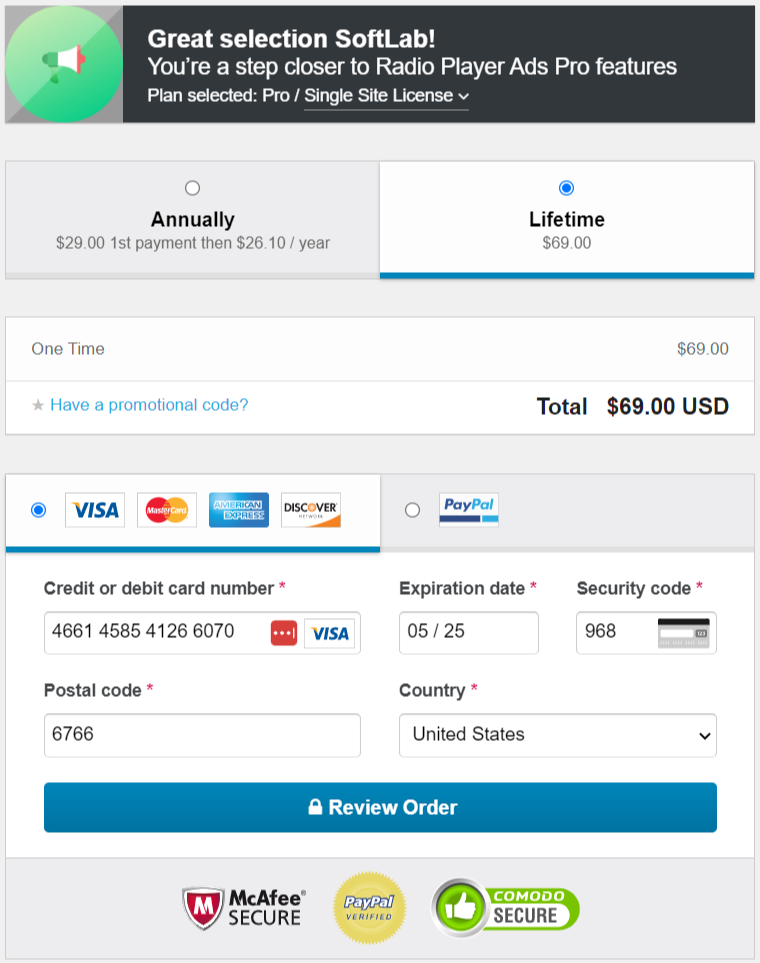 Now you will be redirected to the Account Details Page where you can check your all pieces of information. Check your email where you will get the Radio Player Ads Addon download link, License Key, and other confidential information.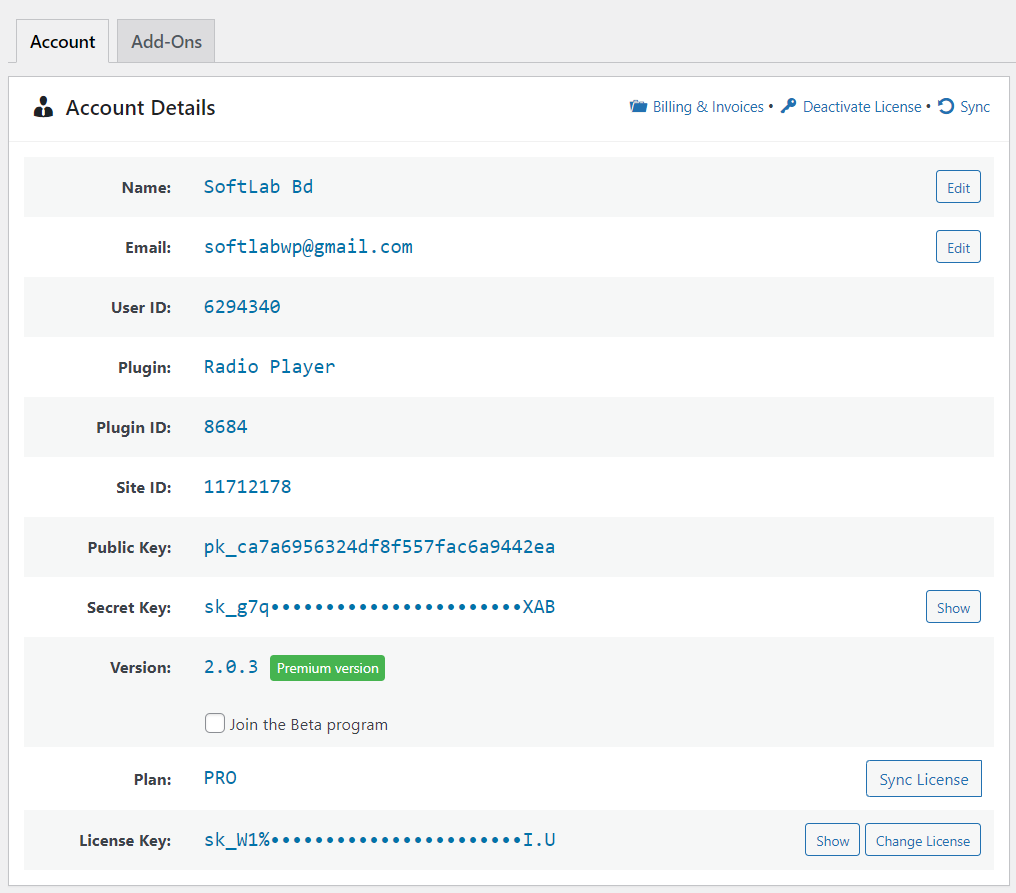 Upload Radio Player Ads in your WordPress > Copy the License Key from the email you got > click Activate License from the WordPress Plugin section > Paste the License Key > Click Agree & Active License.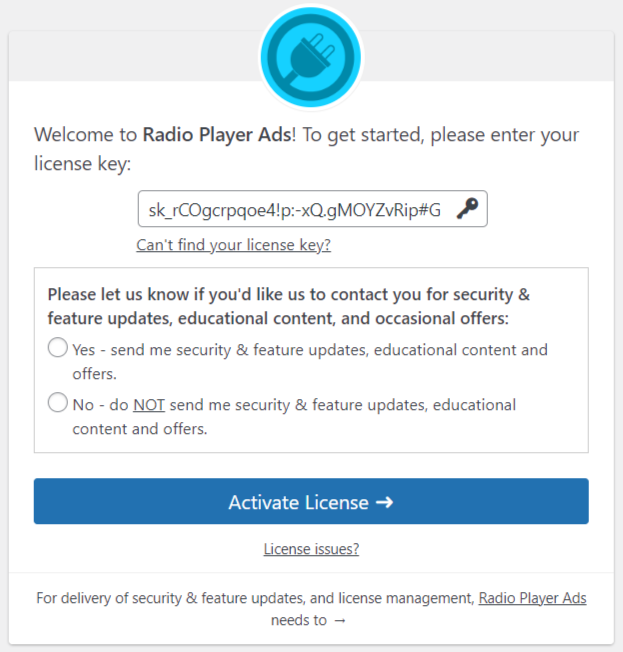 Hurrah! Now you are fully ready to use the features of the Radio Player Ads Addon.