Statistics lets you get an idea of the Total Play Count, Total Listeners, and the list of the most played players.
To enable Statistics, navigate to Settings > Enable Statistics.
After reloading the page, you will discover a new menu (Statistics) under Settings. Where you can view all the Stats from the Statistics Page.
You can also enable the Statistics Email Reports. The email report feature allows you to get all stats directly inside your email box.
Enable Email Report > Enter Reporting Email > Select Email Report Interval.
Click Save Changes.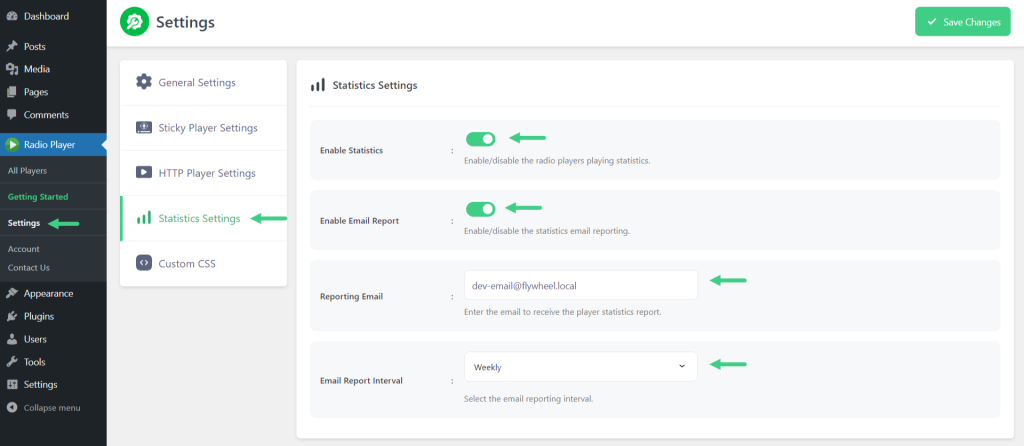 Reporting Email: Reporting Email is where you will receive all pieces of statistics report.
Email Report Interval: This feature represents how often you like to receive stats report emails. You can set it as daily, weekly or monthly.