In the Dracula Dark Mode plugin you can easily customize dark mode image settings however you want to display them on your website. As a result, you will have a clean & sleek dark mode image look on your website.
To customize dark mode images navigate to Dracula > Settings > Image Settings.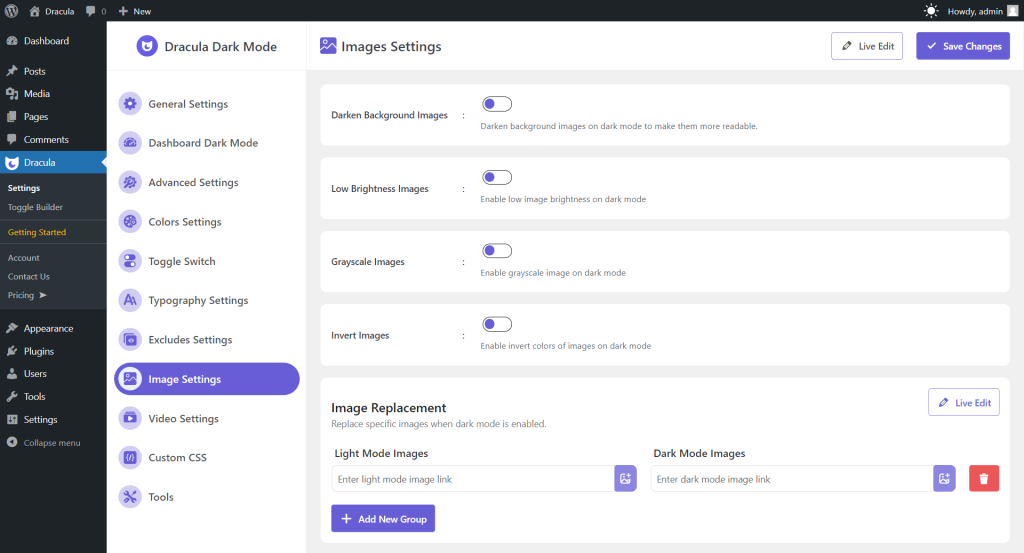 Darken Background Images: Darken background images in dark mode to make them more readable.
Low Brightness Images: Enable low image brightness on dark mode.
Grayscale Images: Enable grayscale images in dark mode.
Invert Images: Enable inverting colors of images in dark mode.
Image Replacement: Replace specific light mode images when dark mode is enabled with the dark mode images. Save Changes when you are finished.