The toggle button in the menu can be an easy interacting option & time-consuming dark mode enabling or disabling feature for visitors. You can display the toggle button in any of your website menus. You can display the position at to start or end of any menu. Choose from our attractive button styles and display them in your menu. So that users can easily interact with the menu and enable dark mode.
To Display Dark Mode Switch in Menu, navigate to Dracula > Settings > Toggle Switch > Menu Toggle > Enable Display Toggle In Menu.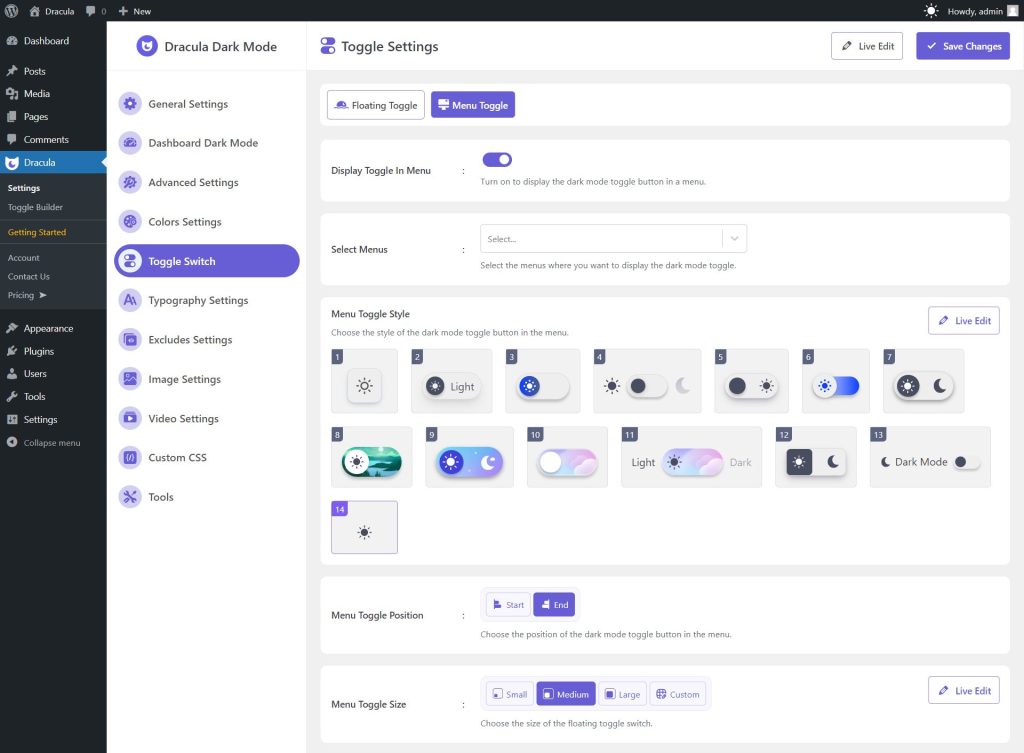 Select Menus: Select the preferred menus where you want to display the dark mode toggle switch.
Menu Toggle Position: Choose the position of the dark mode toggle button in the menu whether it will be at the start or end.
Menu Toggle Style: Choose the style of the dark mode toggle button in the menu from our 14+ prebuilt button designs.
Menu Toggle Size: Select the size of the menu toggle switch from small, medium, or large. You can also set a custom size. Save Changes once you have customized everything.
Video Tutorial