To get the most out of your users you might sometime need to change typography settings. You can set your preferred font style from the Typography settings. Can change font family, font size, and text stoke how you want to display them on your website.
Navigate to Dracula > Settings > Typography Settings > Enable Change Font.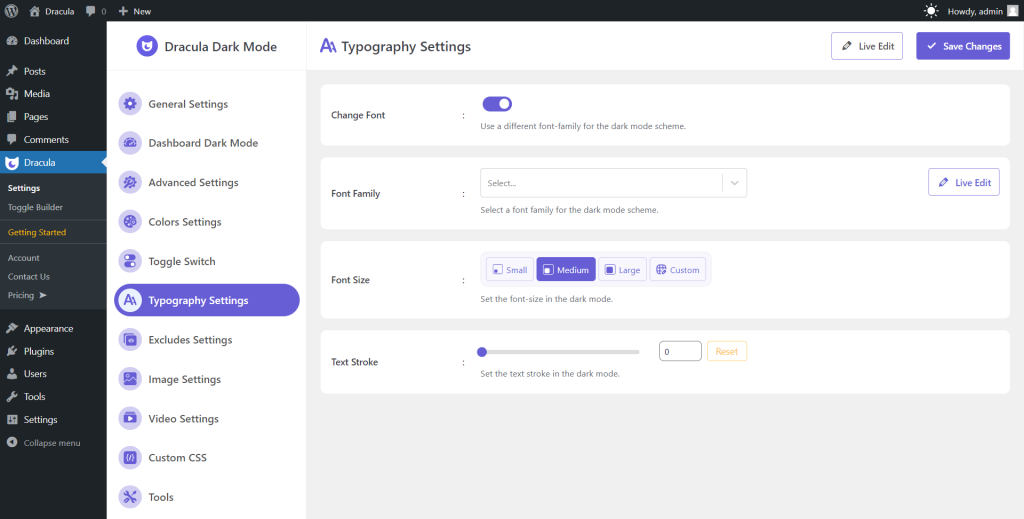 Font Family: Select your favorite font from our pre-included rich number of fonts for a dark mode color scheme.
Font Size: Set the custom font size in the dark mode as small, medium, or large. You can also set a custom size for the font.
Text Stroke: Set the stroke to the dark mode text. This feature sometimes can be useful for you. Save Changes once customization is completed.