You can enable dark mode inside the WordPress Admin dashboard as an admin. This will give you an eye-safety visual experience inside the admin dashboard. You can allow other admins permission by their user roles.
To enable the admin dashboard dark mode, navigate to Dracula > Settings > Dashboard Dark Mode > Enable Dashboard Dark Mode.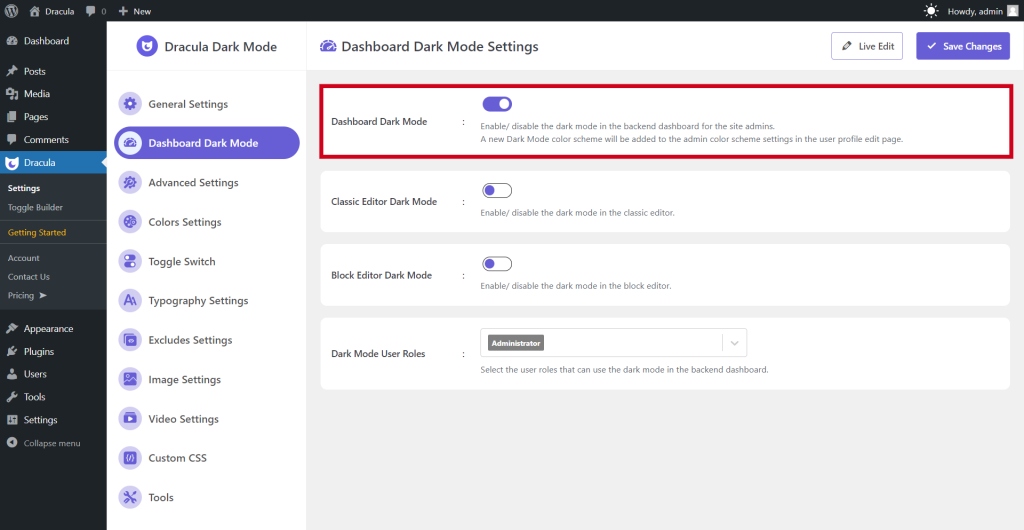 How to Enable Dashboard Dark Mode for Specific User Roles?
Once you enable Dashboard Dark Mode, you will notice Dark Mode User Roles settings. That is all about dashboard dark mode permission for users.
Some users or admins may prefer dark mode and some may not. To make things easier for both parties you can give permission to specific admin users to enable or disable dark mode for their WordPress dashboards.
To allow admins to enjoy Dashboard Dark Mode, select the user roles to allow the dark mode color scheme. Save Changes once setup is done.