You are always allowed to use the FREE version of the WP Radio Plugin. But in the free version, you will get only a few features enabled. To enjoy all features of the WP Radio, you have to purchase its PRO version.
You can purchase the plugins' PRO Version from your WordPress dashboard. You don't need to go anywhere else to purchase it.
Let us guide you on how you can purchase the Pro version and activate the Pro License securely.
Step-1: Selecting Plans
Click on the Upgrade button from your WordPress left sidebar. You will be redirected to the plans & pricing page. Choose your plans according to your need and click Upgrade Now.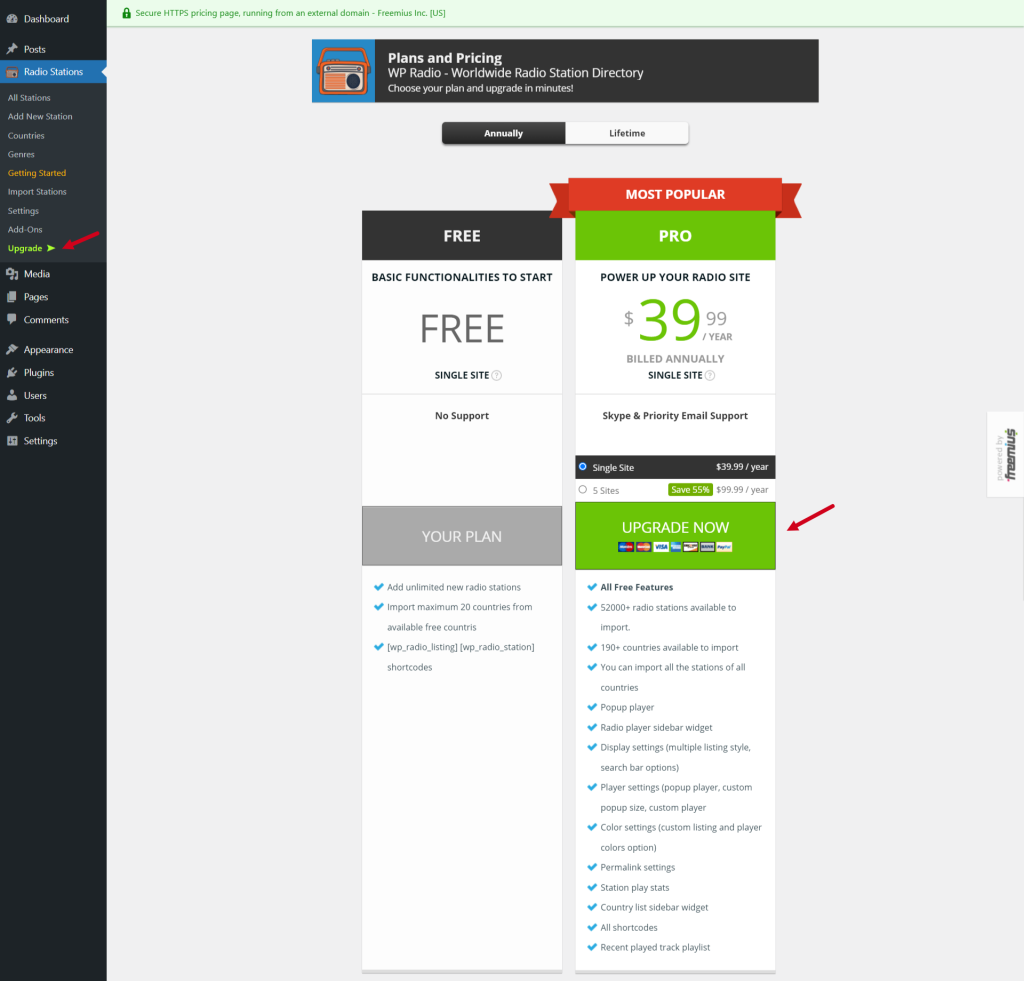 Step-2: Entering Details
Now select our plan: Annually or Lifetime > fill up your account details > submit payment information (credit card or PayPal). Then click on the Review Order button.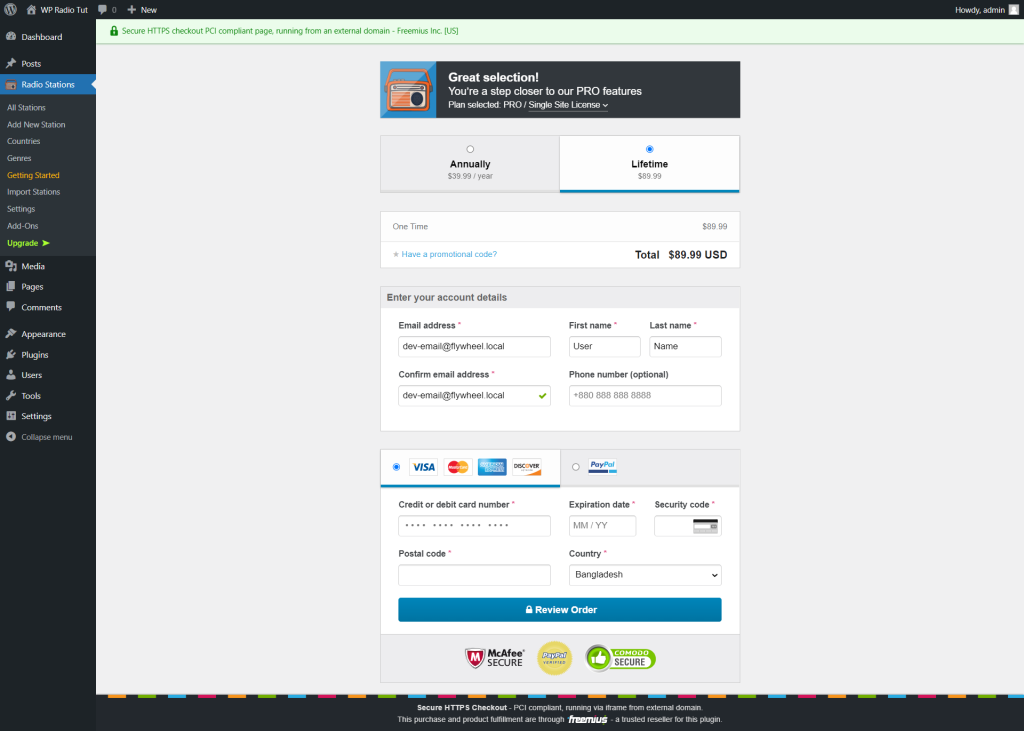 Step-3: Accounts Page
Now you will be redirected to the Account Details Page where you can check your all pieces of information.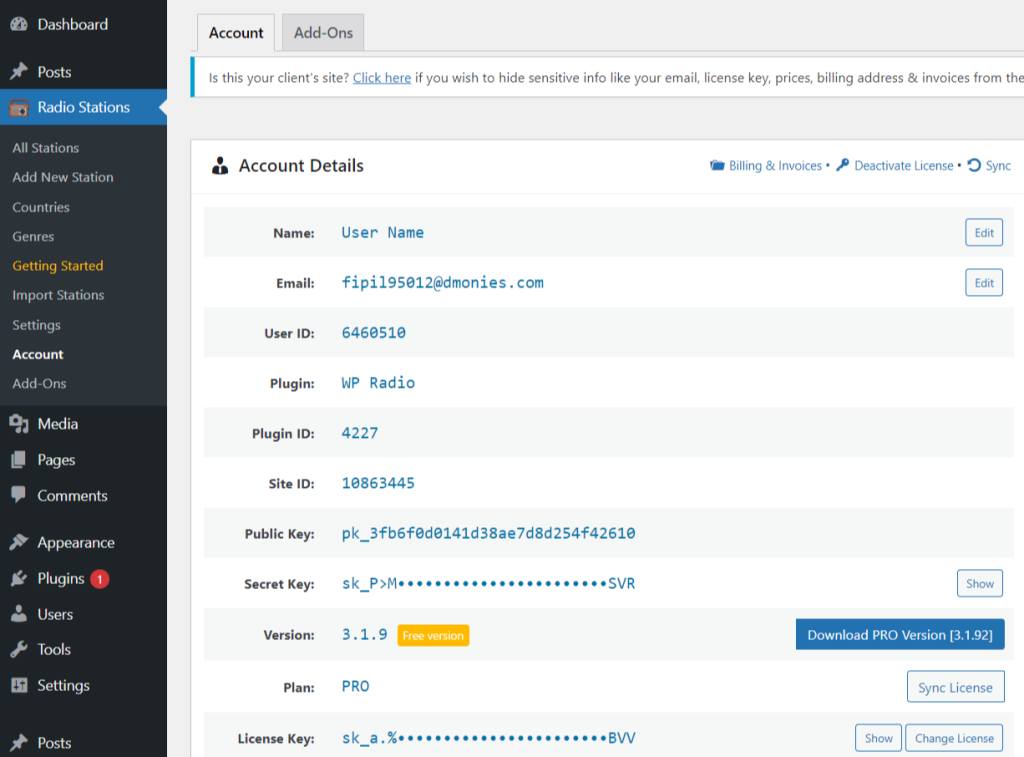 Step-4: Email Confirmation
Once you have completed the process, check your email box for a confirmation email along with the PRO Version download link, License Key, and other confidential information. Download the WP Radio PRO Version and Install it by uploading the file in your WordPress Plugins uploading section.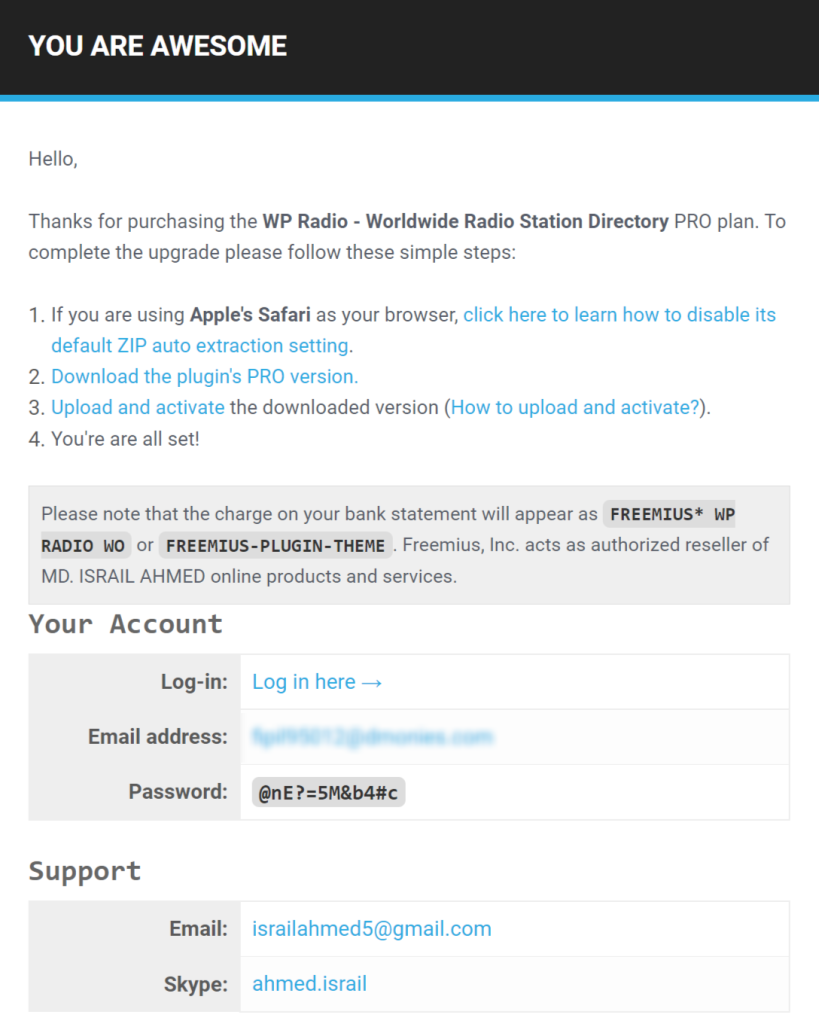 Step-5: Activating the License
After installing the plugin you have to activate the license. Copy the License Key from the email you got > click Activate License from the WordPress Plugin section > paste the License Key > click Agree & Active License (if Required).
Now you are wholly set to enjoy the premium features.