WP Radio is a worldwide online radio station directory plugin for WordPress website owners. You can easily create a full-featured online radio directory website with the WP Radio plugin. WP Radio has pre-included 52000+ online radio stations from around 190+ countries all over the world.
You can also add unlimited radio stations (Icecast, Shoutcast, Radionomy, Radiojar, RadioCo, .m3u8, etc) of your own.
If you are planning to start your own radio station directory inside WordPress, WP Radio can be the best radio plugin for you. As it includes numerous features.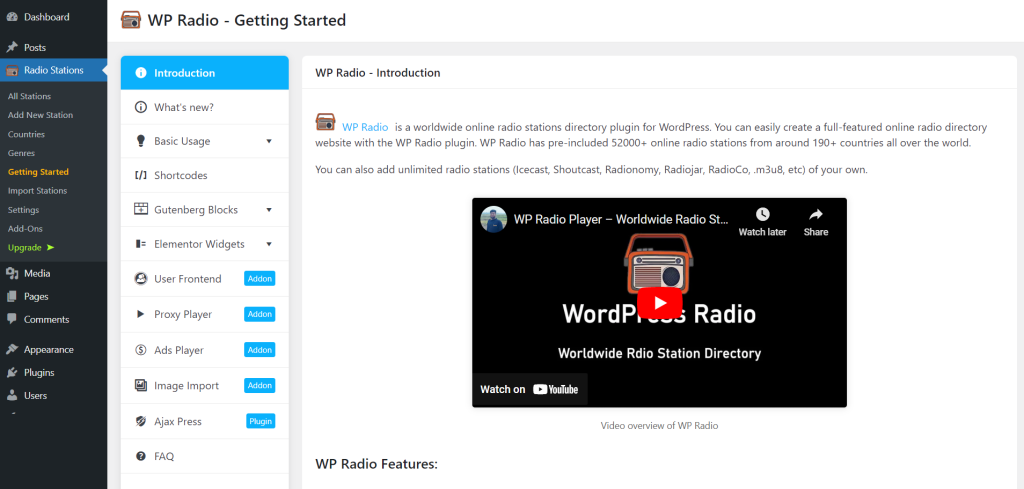 WP Radio Exclusive Features
Radio Stations Listing
Country Based Listing
Radio Stations Importer
Add Unlimited Radio Stations
Sticky Player
Shortcode & Popup Player
Recently Played Tracks Playlist
Advanced Stations Search
State/ City Region List
Stations Play Statistics
Country List
Color Customizations
AJAX Loading
Current Song Title
Trending Stations
Featured Stations
Mobile Media Notification and many more