To make things easier for you, WP Radio lets you import Radio Stations only with some clicks. To import radio stations navigate to Import Stations > Select Preferred Country > click the Run Import button.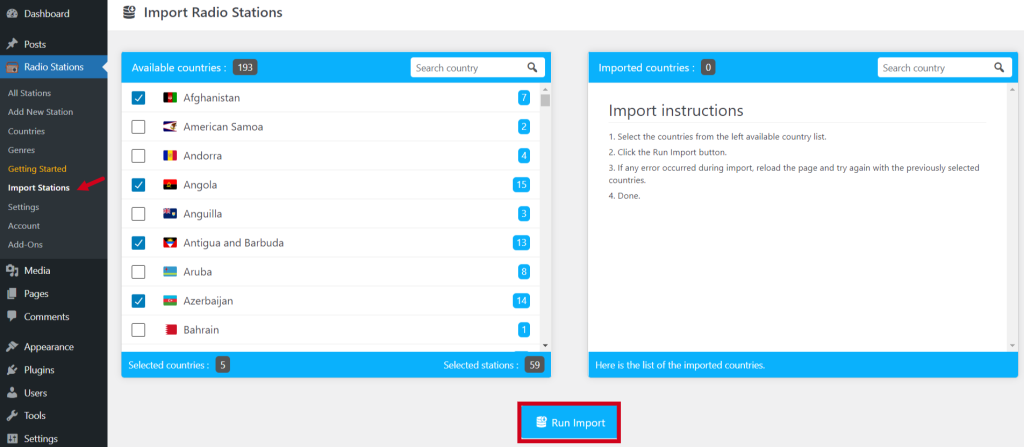 Radio Station importing will start right away. If you have selected multiple countries, it might take longer to finish importing.
Click the View All Stations button to check imported stations and to import more stations click the Import More button.

If importing stations don't work, Reload the page and try again. Imported stations will be arranged on a page by default. You can check them from Pages.