Now you can upload & start selling your digital products directly from your Google Drive Account from the Dokan Platform. You don't have to worry about jamming your hosting space anymore. Only because Integrate Google Drive plugin lets you make things in a step-by-step easy way that you might be looking for more often.
Step-1: Install Necessary Plugins
To enable digital product downloading you have to install some necessary plugins. Ensure you have installed Woocommerce, Dokan, and Integrated Google Drive on your website.
Step-2: Enable Dokan & WooCommerce Integrations
Before moving on to the main steps you have to enable Dokan & Woocommerce integrations from Integrate Google Drive plugin. Otherwise, you won't be able to upload digital products from your Google Drive.
To enable Dokan & Woocommerce navigate to Google Drive > Settings > Integrations > Enable Woocommerce & Dokan Integrations > Save Changes.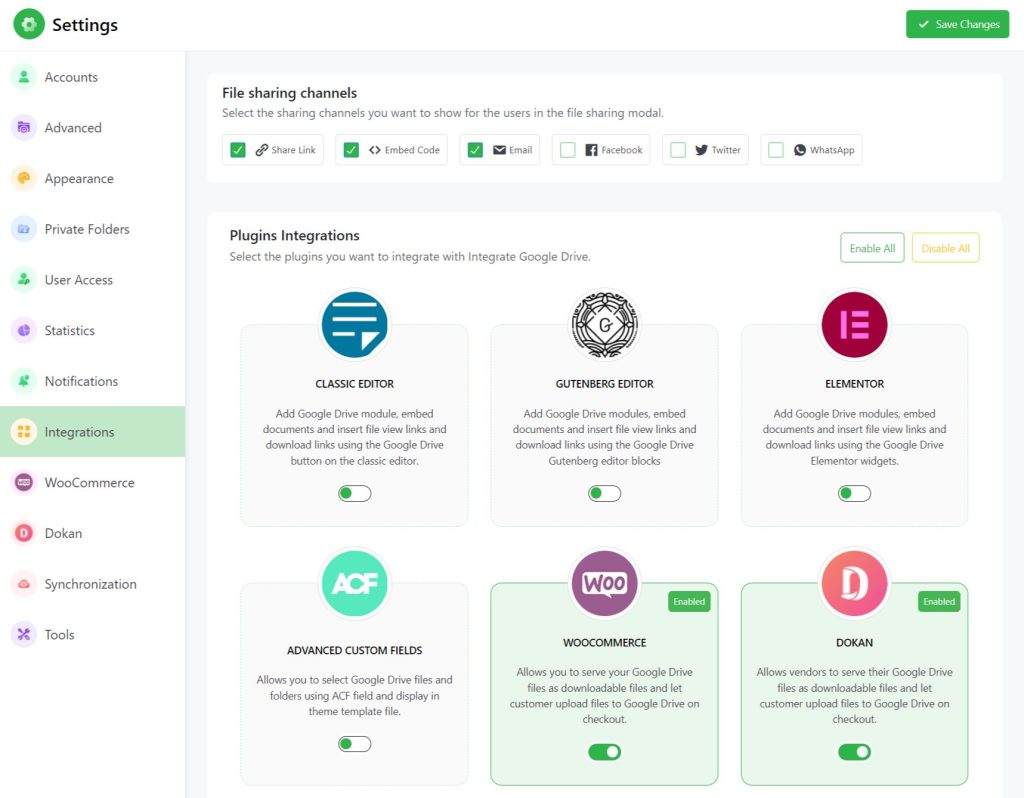 Step-3: Add Downloadable Products
Navigate to Vendor Dashboard > Products > Add New Product.
Enter a product name, upload the product cover image, enter the price, category, and tag > click Create Product.
Tick Downloadable > Scroll down & click on the Google Drive Add File Button from Downloadable Options. Select the digital product you want users to download directly from your Google Drive account > click Done > Save Product.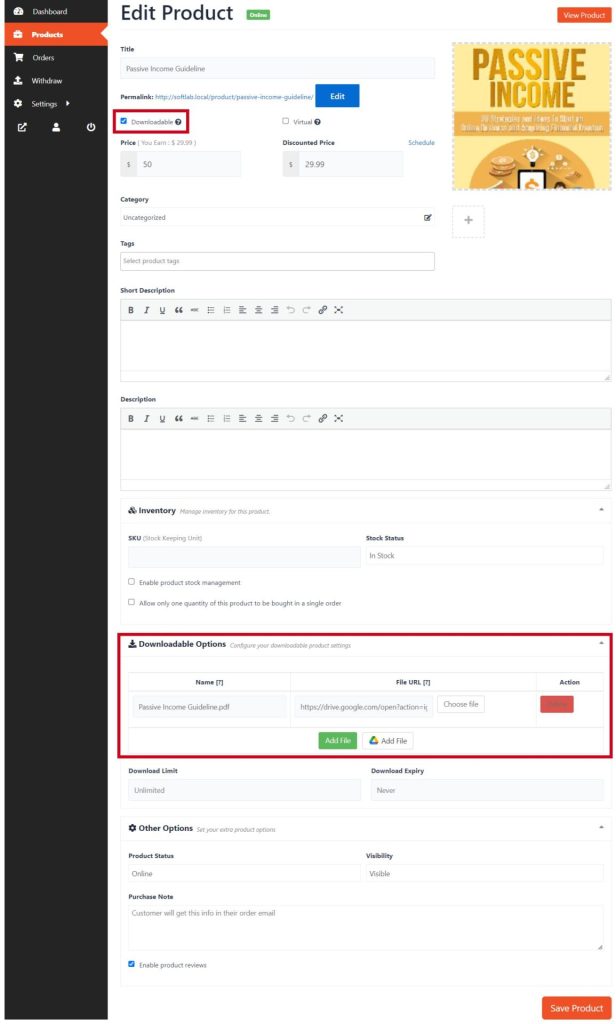 Read Also: How vendors can allow customers to upload files in Dokan
Now users will start exploring the digital product and will be able to download it upon completing the order. You can have a better picture if you follow the tutorial video that we attached below: