Before investing in a product or service testing can play a significant role. So on goes to Integrate Google Drive plugin. Rather than paying extra money, we give you the opportunity to get a Free Trial of Integrate Google Drive to test its features, functionality, and almost everything.
Let's discover how you can get a trial of the PRO version by following some simple steps.
Step-1: Navigate to the Trial Page
To get Integrate Google Drive trial version first you have to navigate to the trial page. Here is the trial page URL: https://checkout.freemius.com/mode/dialog/plugin/9618/plan/16186/?trial=paid
Step-2: Select Package
Generally, Integrate Google Drive plugin has 2 packages – Annually & Lifetime. For the Annual package, you will be charged per year. On the other hand Lifetime package will be charged once in a lifetime. Select your preferred package you are set to go.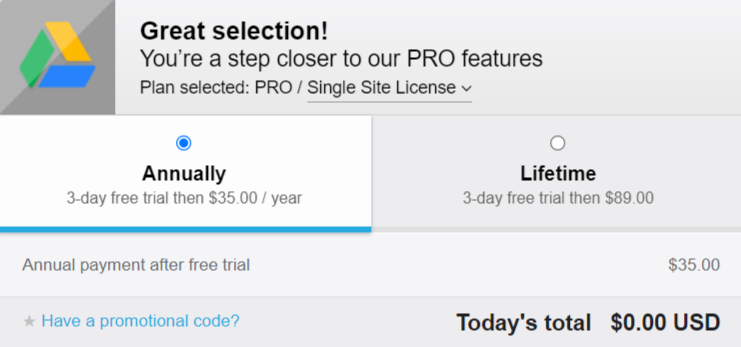 Step-3: Enter Purchase Information
It's time to enter your purchase information (email, first name, last name, phone number, etc). Make sure to enter valid information (especially email address).
Select your payment method (Credit Card or PayPal). Don't worry! You won't be charged any penny during the trial period.
After selecting the payment method enter your payment information correctly. Also, enter your postal code and country. Click the "Review Order" button > click "Start Trial & Subscribe."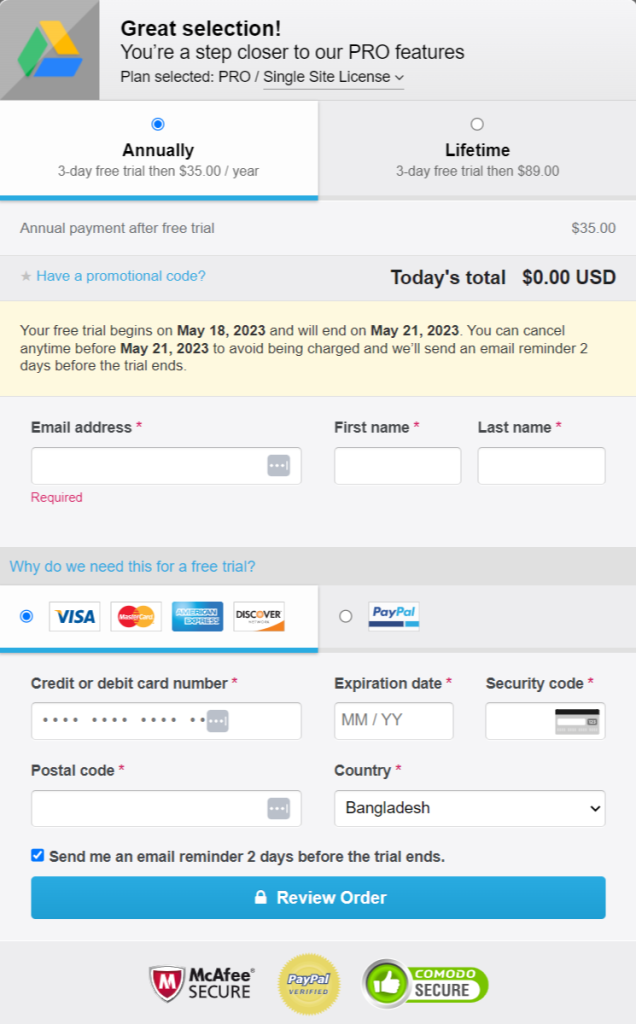 Step-4: Check Your Email
Check your email for the trial PRO version of Integrate Google Drive plugin, License Key, and other confidential information. Download the plugin and use the License Key to activate it.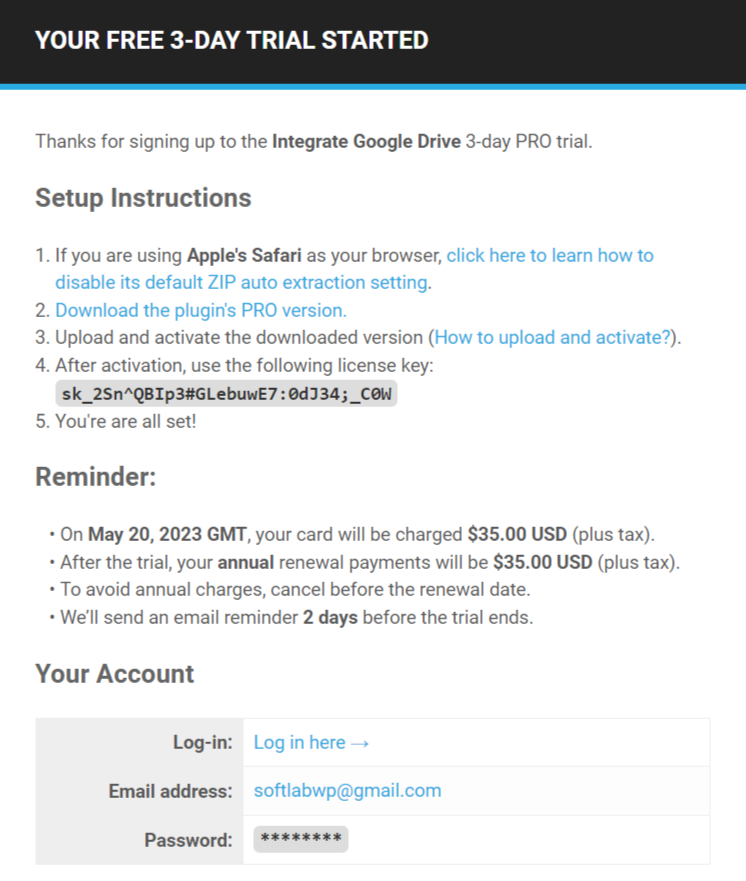 Step-5: Install Integrate Google Drive Plugin
Once you have downloaded the plugin from your email. It's time to install & activate the plugin inside your WordPress website. To do that, navigate to Plugins > Add New > Upload Plugin > Choose File > Install Now > Enter the License Key you got from the email. Now you are all set to enjoy the premium features of Integrate Google Drive plugin.
Video Tutorial