To customize or change file browser appearance head over to settings > appearance.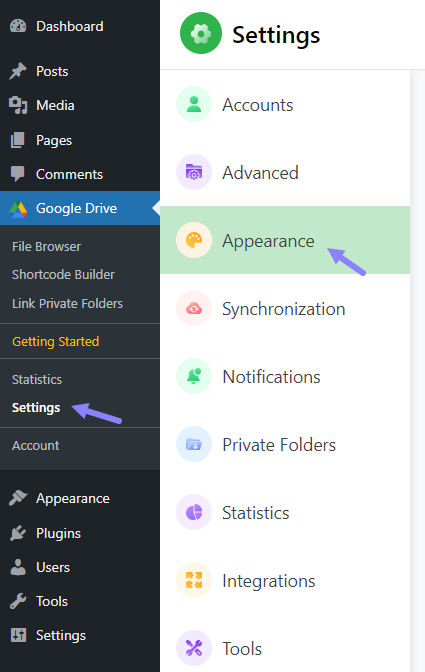 Changing Preloader
Preloader is animated that displayed while you navigate from one folder to another. From our attractive preloaders select your favorite one and click Save Changes.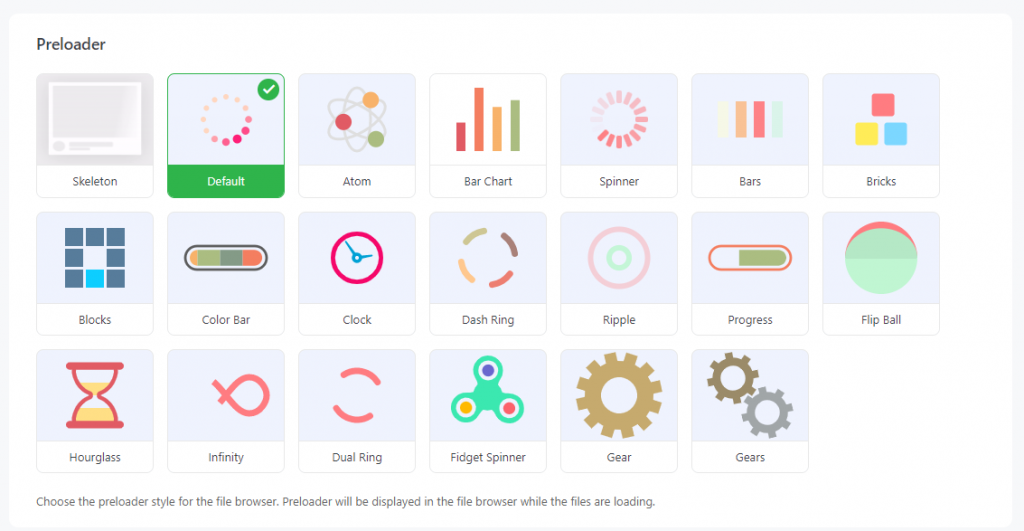 Changing Primary Colors
Whole your browse or upload files we have a default color for it. You can use given colors or use your own colors by inputting color code. Select the color code and click Save Changes.

Custom CSS
To customize the plugin's styles by yourself, you can insert your custom CSS code in this section. Insert custom CSS and click Save Changes.