From the statistic page, you can view & track the overall performance of your files, folders, and documents – downloads, uploads, and previews. Such as streams of top downloads, top users with the most downloads, top uploads, top users with the most uploads, top previews, top users with most previews, top streams, top users with most streams, and all event logs.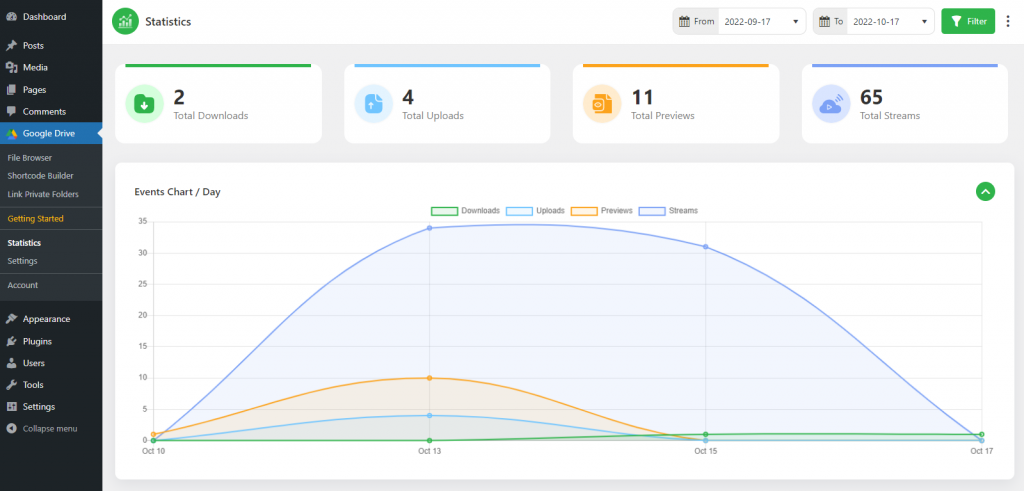 How to Enable Integrate Google Drive Statistics?
Enabling statistics is super easy. From Integrate Google Drive dashboard click Settings > Statistics > enable statistics.
Email Reporting & Frequency: Enable/ disable the statistics of email reporting. You can set email reporting frequency as daily weekly or monthly.
Email Report Recipients: Enter the recipient's email addresses where you want to get email reports. Enter multiple email addresses by using comma separates. Save Changes Once everything is done.