Installing Integrate Google Drive is easier that toddlers can handle. You can have a keen look at our step-by-step video tutorial how you can install and activate the Integrate Google Drive plugin for free.
Step-1: Installing Integrate Google Drive Plugin
Head over to Plugins > Add New > and type Integrate Google Drive keyword in the search bar.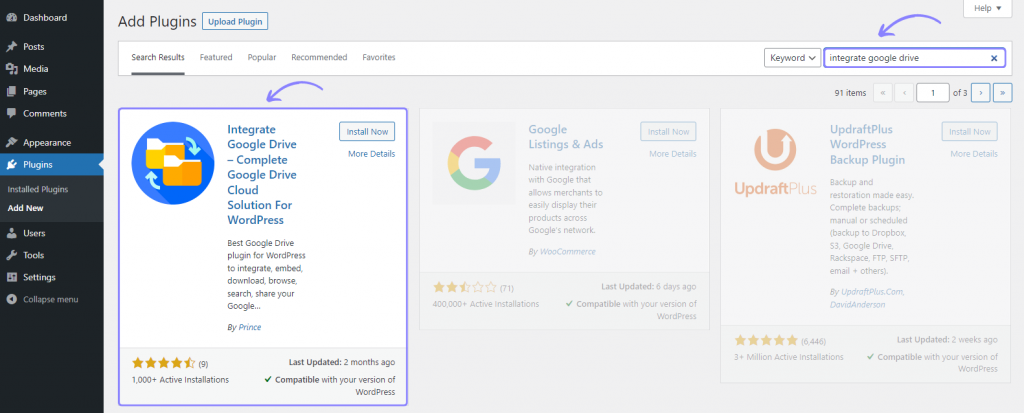 Step-2: Activating the Plugin
Now, click the Install Now button to successfully install the plugin in your WordPress CMS, and then click Activate to activate the plugin finally.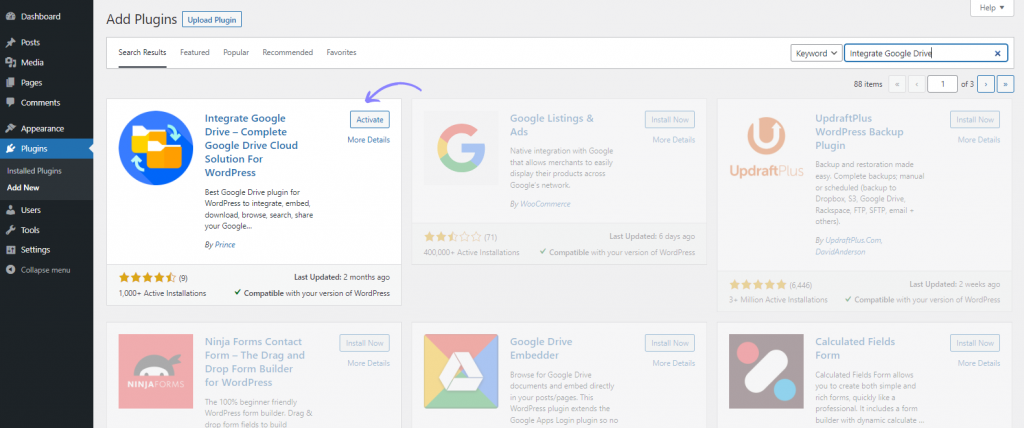 Hurrah! You have successfully activated the plug. Once you see a dashboard on the left side of your WordPress CMS like the below image. It means you are now fully ready to use Integrate Google Drive Plugin.