Using the View Links module you can insert any Google Drive file links in any posts or pages. Your users can view the files in Google Drive by clicking the links from your posts/pages.
Step-1: Choose View Links Module
To create a File View Link Module, click on the Shortcode Builder menu from the admin dashboard menu. Create a new Shortcode > select the View Links module from the Types tab.
Rename the shortcode title from the top left side of the WordPress dashboard depending on your project type.
Then click Next.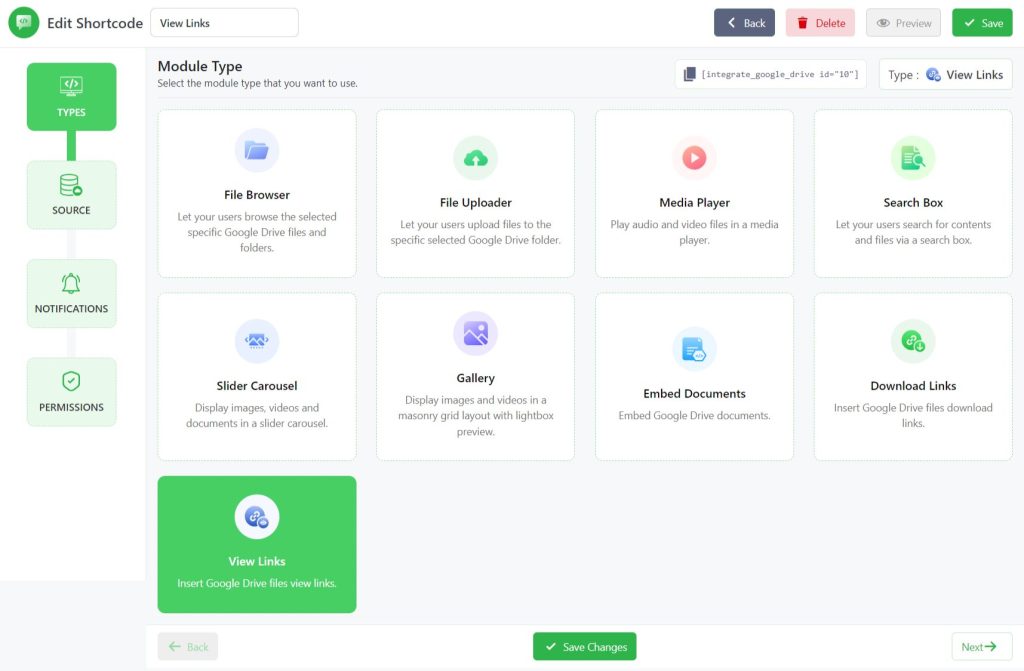 Step-2: Configure the Source Tab
Now you will be redirected to the Source tab. Here you need to select your files from your linked Google Drive. Select your files by pressing the plus sign.
You will discover your selected files, in the selected files list section of your screen. You can drag them up or down to change their orders.
Click Next.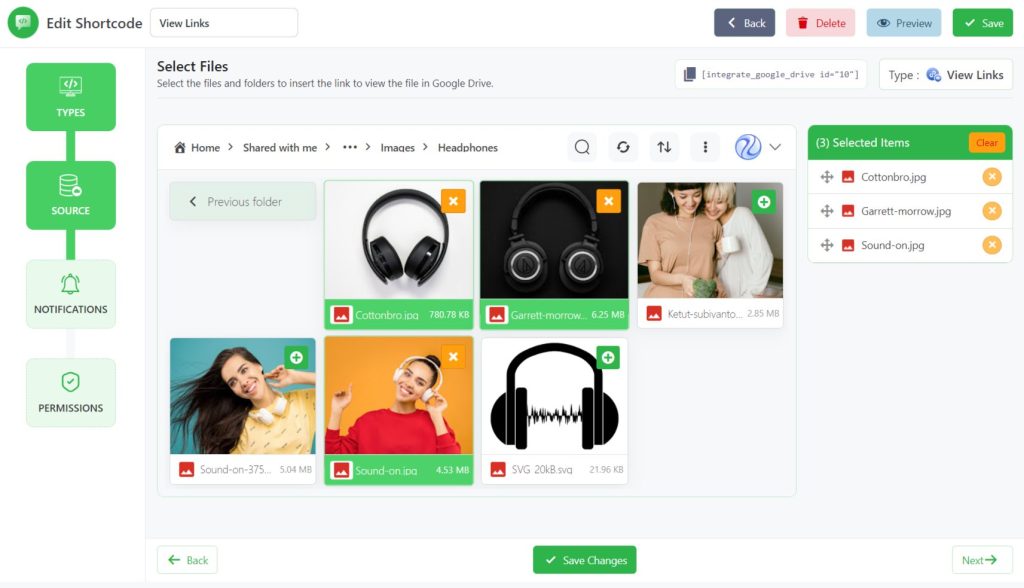 Step-3: Configure Notifications Tab
From the Notifications Tab, You can customize settings with some advanced features based on notifications. depending on what you are expecting.
Enable Notifications: Enable email notifications to get notified on various user activities (upload, download, delete, etc).

View Notification: Receive email notifications whenever someone views files through this module.

Notification Recipients: Enter the email address where the notifications will be sent. Add multiple email addresses by separating them with a comma (,). You can also set the below placeholder tags as the email recipients. %admin_email% – The email of site admin. %user_email% – The email of current user who executes the action. %linked_user_email% – The email of the owner of the private folder.

Skip Current User Notification: Enable to skip the notification for the user that executes the action.
Click Next.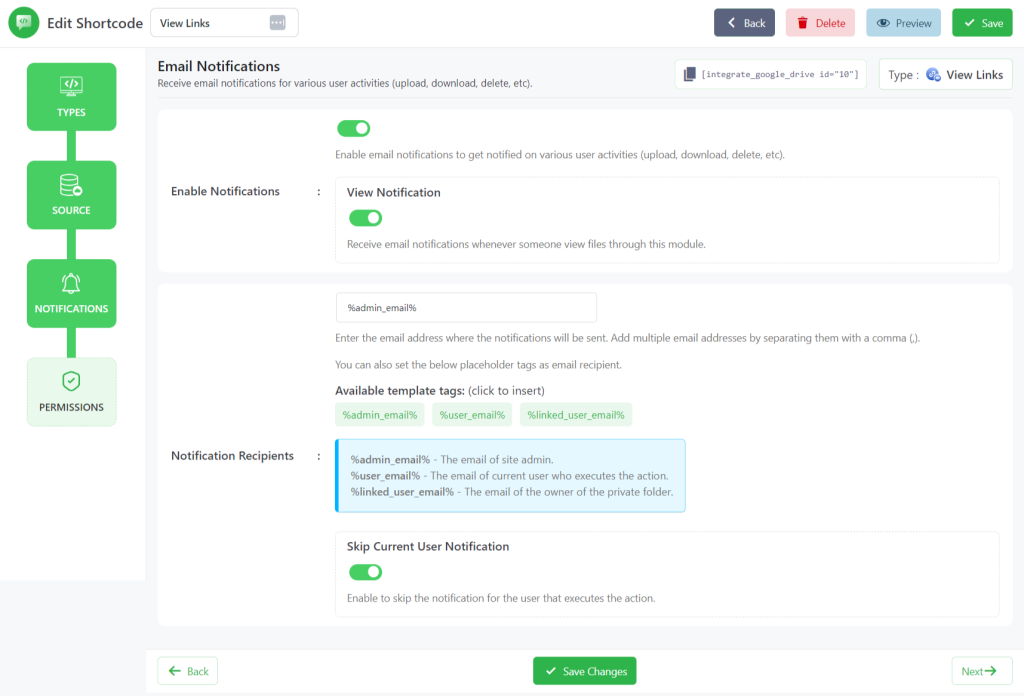 Step-4: Configure Permissions Tab
Now you will be taken to the Permissions tab. Here you will mostly work on permission-related tasks for your File View Link module.
Display for:

Using this option you can allow permission of your files link downloading permission to everyone or logged-in users. You can also filter manually by user roles or any specific users.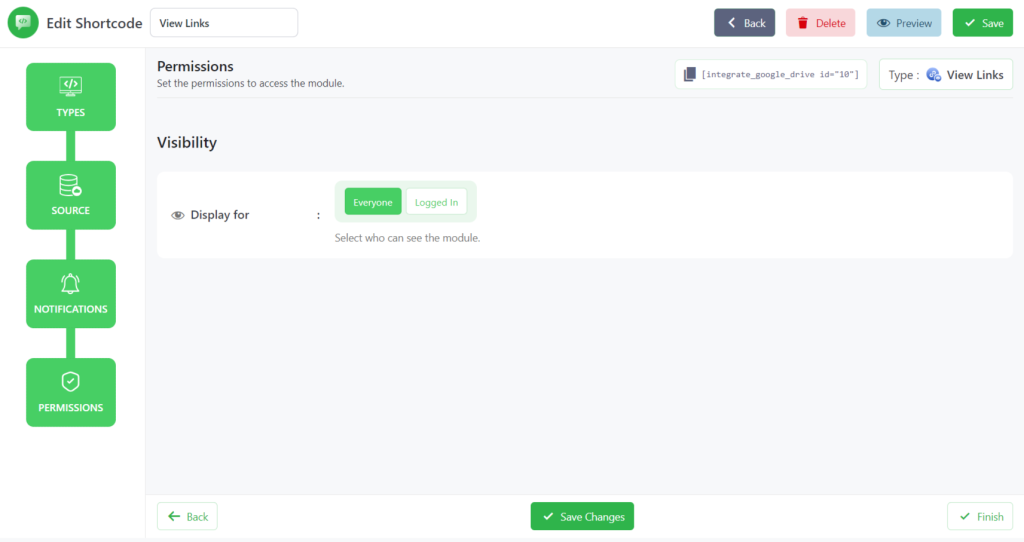 Click Save Changes and copy the shortcode from the shortcode builder page.
Now you can use the shortcode to allow users to view Google Drive file links from your WordPress Website, any posts, or pages.