You can use multiple Integrate Google Drive plugin modules inside Divi Page Builder. That Means Integrate Google Drive has enabled integration with Divi Builder. You have to follow some simple steps to enable Divi Builder integration & enjoy all the modules offered by the plugin directly in Divi Builder edit mode.
Step-1: Enable Divi Integration
To discover Integrate Google Drive modules while editing with Divi Page Builder you must have to enable Divi Integration. To do that navigate to Google Drive (from WordPress Dashboard) > Settings > Integration > Enable Divi > Save Changes.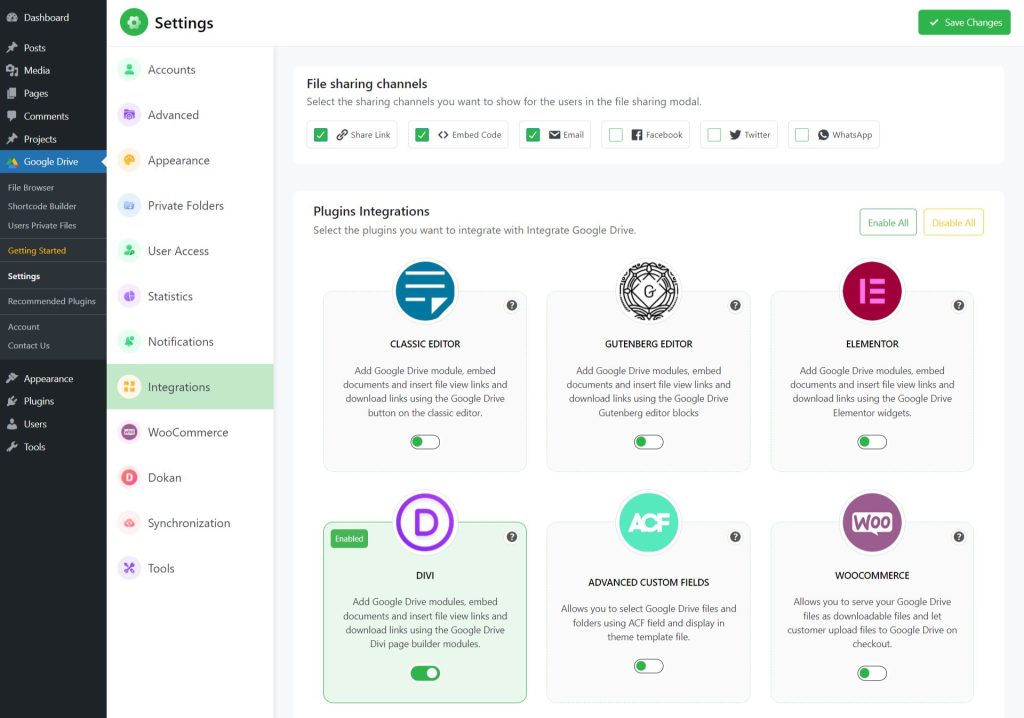 Step-2: Create a Page/ Post
Create a New Page/ Post or head over to your Existing Post/ Page where you want to display Integrate Google Drive modules > click Edit With The Divi Builder. Now you will be redirected to the Divi editing page.

Step-3: Insert Module
To Insert your preferred module click Plus Sign (black) > Search for Google Drive. Here you will discover all available Integrate Google Drive modules such as File Browser, Embed Document, Gallery, Shortcodes, and others. Select your preferred module.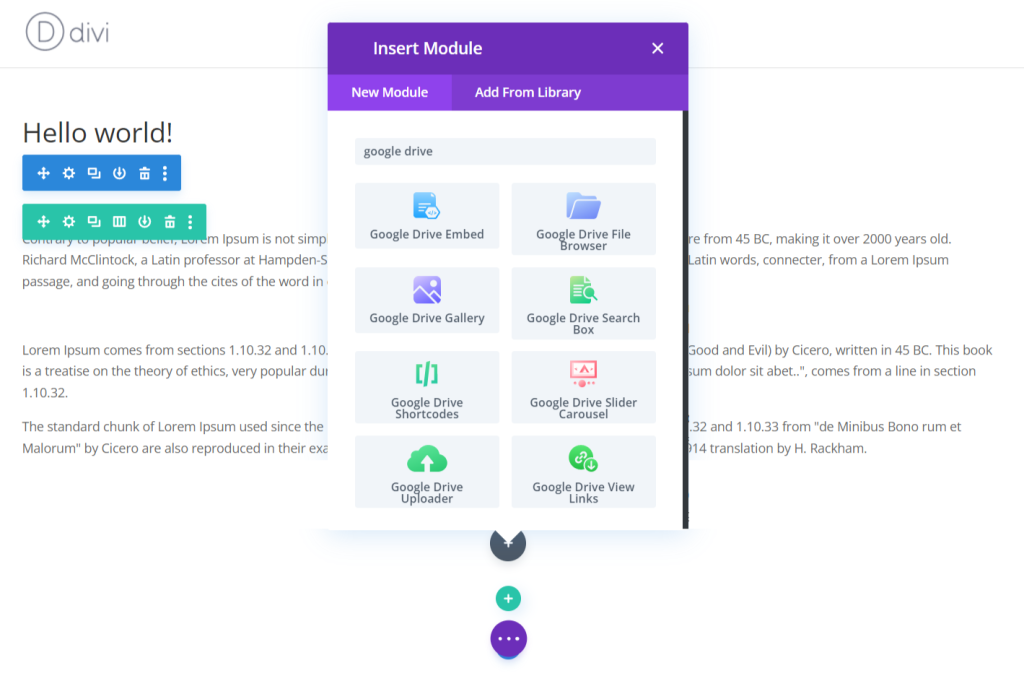 For example, I am selecting Google Drive File Browser > Configure. Configure the module and select the files & folders you want to display. Configure the Source Tab, Excludes Tab, Advanced Tab, and Permissions Tab > Click Done.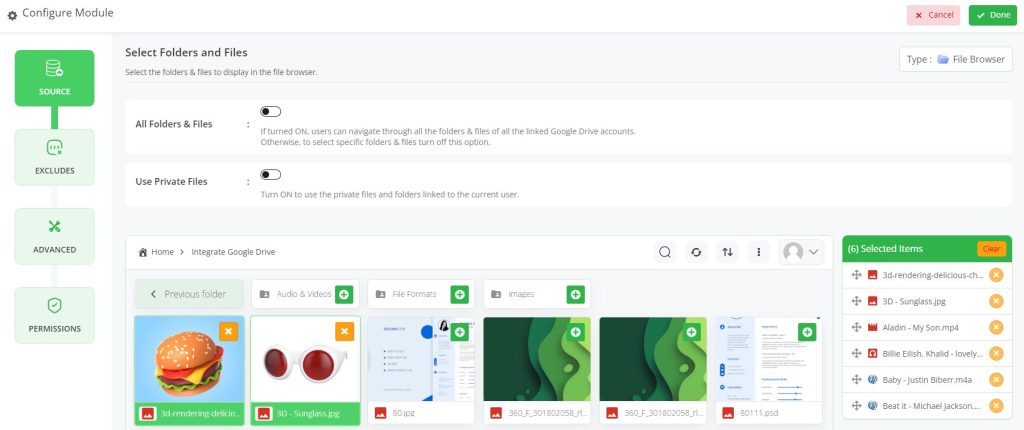 Update/ Publish the post. This is how you can use Integrate Google Drive file management integrations directly from Divi Builder.
Output
Here is the output you should discover if you follow the steps properly.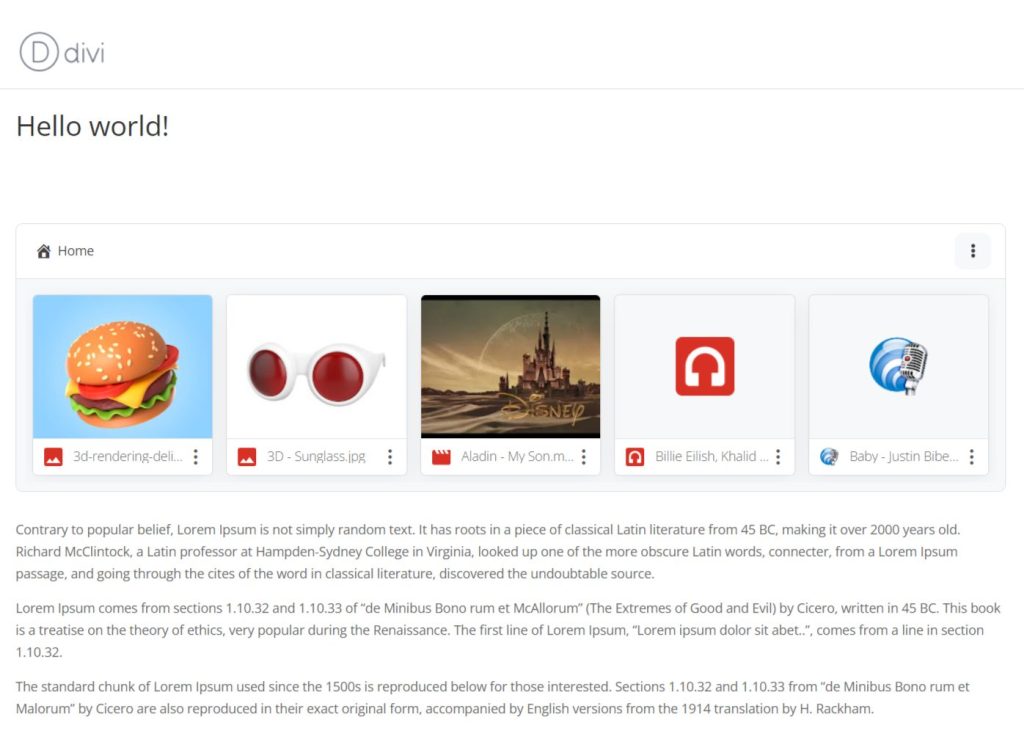 Video Tutorial